What to do with all that leftover turkey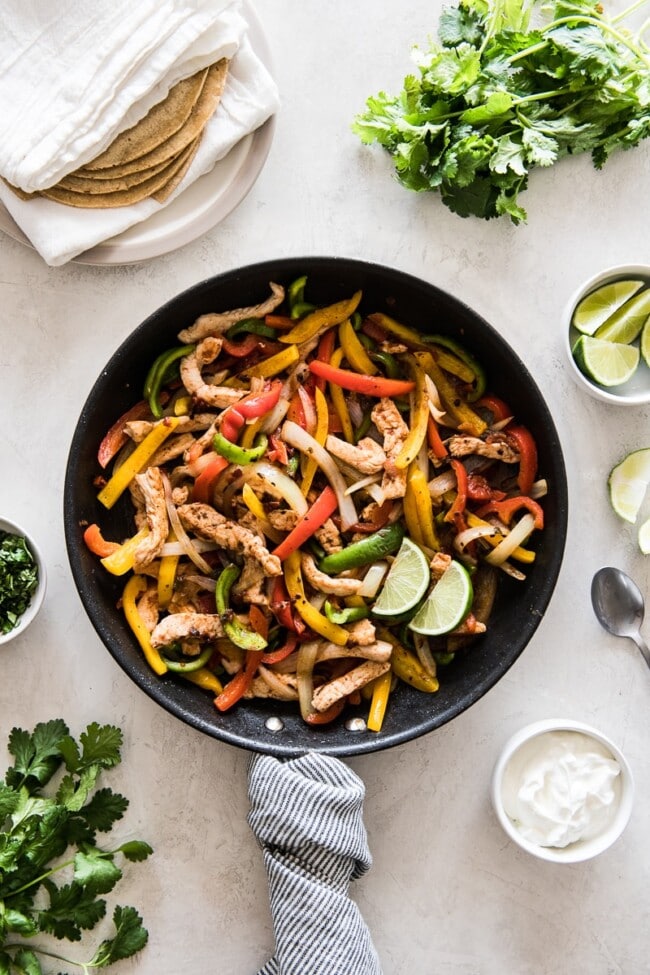 Some may argue that the best part of the holiday season is the Thanksgiving leftovers. The bountiful Thanksgiving dinner can make for many meals to follow.
by: ISABEL
SKILLET TURKEY FAJITAS
These Skillet Turkey Fajitas are juicy, flavorful and ready to eat in less than 30 minutes! Served with colorful peppers and onions, they're perfect for making burrito bowls and tacos!
Ingredients
1-1.5 pounds leftover turkey, chopped
1 red pepper, sliced
1 orange, yellow, or green pepper, sliced
1 yellow onion, sliced
1 jalapeno, sliced thin
2 tablespoons olive oil
1 teaspoon red pepper flakes
1 teaspoon cumin seeds
Salt and pepper
12 flour tortillas
Toppings:
Sliced avocado
Salsa
Sour cream
Instructions
1) Chop up turkey roughly. You can use white or dark meat. Also slice peppers and onions into strips.
2) Pre-heat oven to 300 degrees and wrap tortillas in foil. Add tortillas to oven and let heat up for 5-10 minutes.
3) Add oil to a large skillet over high heat. Once hot, add the peppers and onions and cook until they are slightly caramelized, about 4 minutes.
4) Add chopped turkey to skillet with spices and a pinch of salt and pepper.
5) Toss ingredients together well and cook until the turkey is slightly browned.
6) Serve turkey mixture with warm flour tortillas and toppings.