It's a Boogaloo — and it originated in Northwest Detroit in the '60s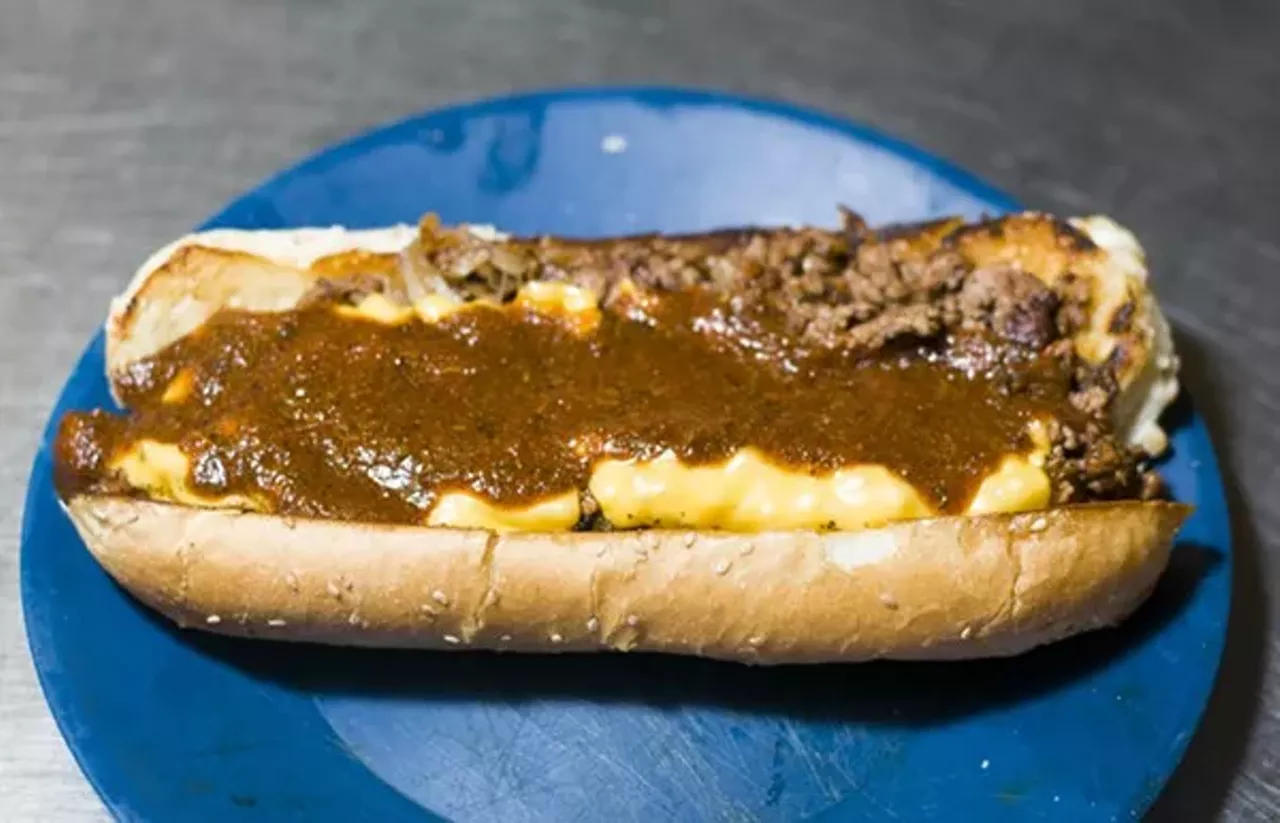 By Metro Times Staff
It's not a sloppy Joe, a hoagie, a barbecue sandwich, nor a loose burger. It's a Boogaloo — and it originated in Northwest Detroit. In the '60s, Brothers Bar-B-Que co-owner Jean Johnson made what is referred to as the Boogaloo, a complex spin on the traditional sloppy Joe. While the zesty Jamaican-inspired sauce is a bit of a secret, only to be revived by Detroit take-out hotspot Chef Greg's Soul 'n' The Wall.
Ingredients
Sauce

1 cup

 ketchup

3 tablespoon

s cider vinegar

2 tablespoon

s brown sugar

2 tablespoon

s Worcestershire sauce

¾ teaspoon

 dried thyme

¾ teaspoon

 dried mustard

¾ teaspoon

 granulated garlic

¾ teaspoon

 chili powder

¼ teaspoon

 black pepper
[b]Sandwiches[/b]

1 tablespoon

 vegetable oil

1 ¼

 pounds lean ground beef

1

 medium onion (sliced thin)

1 teaspoon

 pepper

¾ teaspoon

 salt

4

 sub rolls (

6

 inches sliced lengthwise with 

one

 side intact)

8

 slices American cheese
Instructions
Directions for Sauce
Mix all ingredients together in a small saucepan over medium-high heat. Bring mixture to a boil, reduce to simmer, and cook stirring constantly until slightly thickened; set aside.
Directions for sandwiches
Preheat oven to 350F – oven rack in the middle position.
Using the oil in a large nonstick skillet over medium-high heat cook the onion and burger seasoned with the salt and pepper until liquid has evaporated and burger starts to sizzle (break burger up with a spoon as it's cooking.) Add one cup of the prepared sauce, bring mixture to a boil, reduce heat to medium, and simmer until slightly thickened about 1 minute.
Place rolls on a baking sheet and divides the meat mixture evenly over the bottom of the rolls. Top each sandwich with 2 slices of cheese. Bake until cheese has melted and sandwiches are heated through (about 5 minutes). Spread any remaining sauce over the top of each sandwich, fold, and serve hot.
https://www.americastestkitchen.com/cookscountry/recipes/10815-boogaloo-wonderland-sandwiches