WATCH: Viral Recipe for 'Best Garlic Bread Ever' Viewed Over 17M Times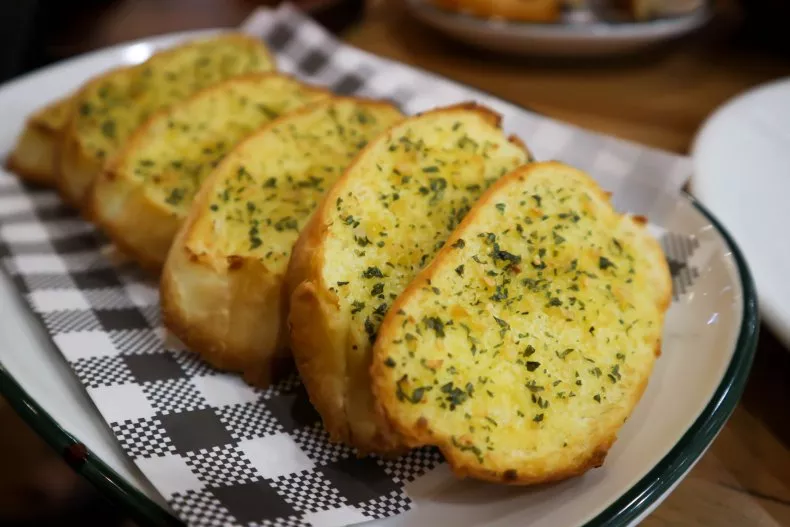 A chef in the U.S. is the talk of social media after his bold recipe for what he bills as "the best garlic bread ever" went viral on TikTok
Jake Cohen studied at the Culinary Institute of America and worked in some of New York City's most esteemed restaurants before embarking on a career in food media.
Having written for the likes of Saveur magazine and Time Out New York, the self-confessed foodie is currently busy preparing for the release of his very first cookbook.
In the meantime, he's given his 996,000 followers on TikTok a taste of what to expect with his very own twist on that most beloved of meal time accompaniments, garlic bread.
This is no ordinary garlic bread, however, as Cohen's perfectly-executed video recipe demonstrates.
"The secret to the best garlic bread ever is using four full heads of garlic. You have to trust me," he explains on the clip.
He begins by drizzling the garlic in olive oil before wrapping it up in foil and roasting it at 400F for an hour.
While the garlic is cooking, Cohen combines a stick of butter with a tablespoon of basil, some salt and a quarter teaspoon of crushed red pepper.
Then comes arguably the most visually striking element of this particular recipe, with the New York City chef demonstrating how to effectively squeeze all of the roasted garlic out of it's cloves and into the butter, herb and pepper mix.
From there it's just a case of combining all of those elements until everything is nice and smooth, before brushing the resulting mixture "very liberally" onto a sliced baguette and popping it back in the oven for another 15 minutes.
The resulting garlic bread should be suitably golden and ready to be chopped up and served alongside a meal or as a simple snack.
Cohen's video can be viewed in all of its glory here.
First posted to TikTok on August 1, Cohen's recipe has evidently struck a chord with budding cooks and snack enthusiasts alike, with the video racking up more than 17.5 million views.
https://www.newsweek.com/chef-shares-best-garlic-bread-recipe-viewed-17-million-times-viral-1619157
About Post Author