Ring in 2021 with this decadent chowder – you deserve it.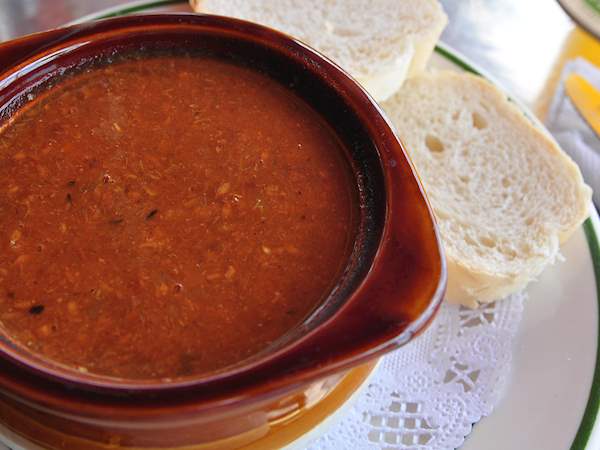 The New Year's eve, like everything else was in 2020, was not the normal type of celebration, but safe to say, we are all happy to ring in 2021 and say good riddance to 2020!! So, buy a nice bottle of bubbly and treat yourself to this decadent, but so very comforting, fish chowder. You can make it earlier in the day or even the day before, as the flavors only get better and better.  Happy New Year!!
Fish Chowder
Ingredients:
4 quarts water
1 ½ lbs white fish fillets
salt, thyme, bay leaves, peppercorns, ground cloves
2 tbsp butter
2 tbsp oil
2 lbs potatoes, peeled and diced
3 large onions, chopped
8 celery stalks, chopped
1 garlic clove, minced
2 green peppers, chopped
6 carrots, diced
½ cup parsley, chopped
1 can (28 oz, 794 g) peeled tomatoes
1 can (10 oz, 285 g) consommé
1 cup ketchup
2 tbsp Worcestershire sauce
2 tsp lemon juice
2 oz Gosling's Black Seal Rum
4 tbsp Outerbridge's Original Sherry Peppers Sauce
Ground pepper to taste
Directions:
In a large pot put water fish fillets, salt, and spices. Bring to a boil and let simmer for 30-45 minutes.
In a frying pan melt butter and oil and sauté onions, celery, garlic, and green peppers. Add tomatoes and consommé and simmer for 30 minutes.
Transfer this mixture to the fish stock and add remaining ingredients. Simmer partially covered for 2 hours. Adjust seasoning to your liking.
Serve piping hot and pass around  Sherry Peppers Sauce and, if you please, Gosling's Black Seal Rum for dashing.