There's nothing like a grilled filet mignon topped with sautéed mushrooms.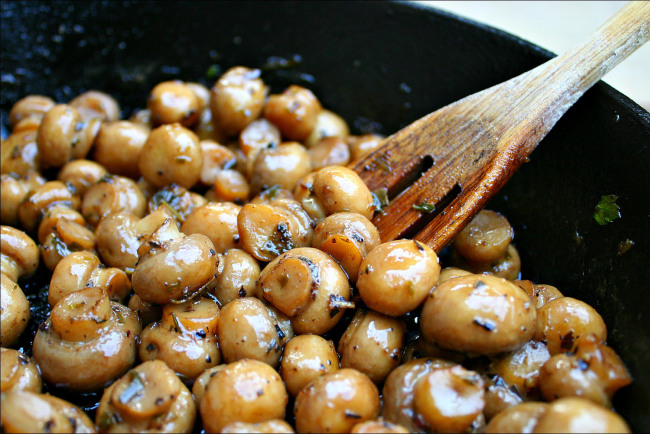 Beer Butter Mushrooms
INGREDIENTS
4 cups of button mushrooms, washed
3 tablespoons of butter
1 cup of beer
1 tablespoon of fresh parsley, chopped
1 tablespoon of fresh thyme, chopped
sea salt and ground black pepper to taste
DIRECTIONS
Melt the the butter in a skillet.
Add the washed mushrooms to the skillet and toss them around to coat.
Pour in the brown ale, and bring to a simmer on medium-low heat.
Add the fresh herbs, and sea salt and ground black pepper.
Poach the mushrooms for approx. 30 minutes, stirring occasionally.