Enjoyable way to use Thanksgiving leftovers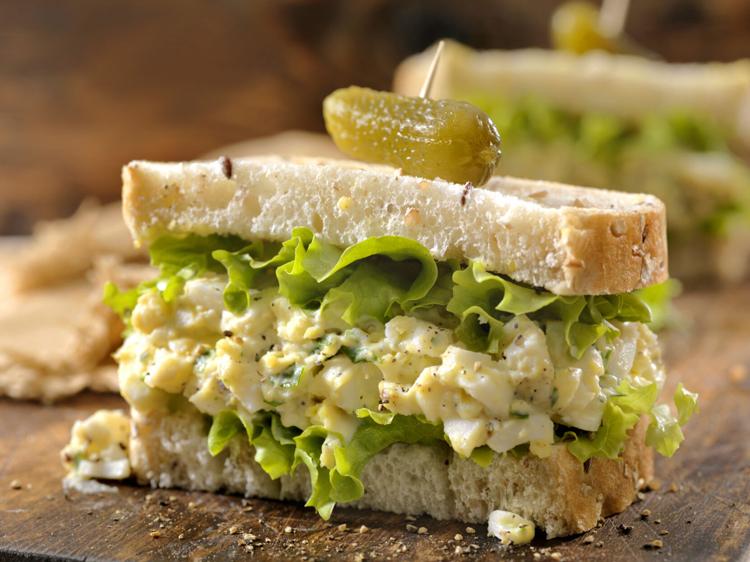 Thanksgiving was one of my mom's favorite holidays. She worked for a week to make it special for us. Our house was filled with the delicious smells of applesauce cake, pumpkin pies, and chocolate fudge in the week leading up to that Thursday. On Thanksgiving day, she filled the house with the aromas of turkey and dressing, yeast rolls rising — well, you get the picture.
I still miss the sound of her voice and the touch of her hands, but I am blessed with a lifetime of beautiful memories.
The day after Thanksgiving, Mommy always made a huge bowl of turkey salad. We loved it as much as Thanksgiving dinner.
She used an old grinder, part of her mixer, to slowly grind the varying sizes of white and dark leftover turkey into a uniform consistency.
She then pushed sweet pickles and celery through that old grinder, and finally added mayonnaise into the mixture.
Mom never measured anything; she just kept working on it until she was happy with the taste.
When she gave up on assembling that old grinder and scrubbing its many pieces, she switched to a food processor.
For those who have leftover turkey Thursday, turkey salad may be a good way to make use of it.
•
Turkey Salad
6 cups of turkey, cut into small cubes
1 cup of celery, chopped into small pieces
1 cup of sweet pickle relish
1 cup of mayonnaise
Salt and pepper to taste
Mix until all ingredients are well blended.
•
If you think it's too dry, add a little more mayonnaise. I like to add a splash of sweet pickle juice to mine.
This recipe works well for cooked chicken as well. I also like chicken salad with grapes, or apples, or cranberries instead of the pickles.
One of my sisters likes to add a bit of onion, but she likes onions in everything.
Many people prefer dill pickles over sweet pickles, and some add a little mustard to the mix.
There are so many things that could be added to turkey or chicken salad, the combination possibilities are almost endless – lemon juice, sugar, pecans, plain yogurt, walnuts, apple cider vinegar, dill, boiled eggs, green or red peppers, sour cream, you name it. We are only limited by the adventurous nature of our tastebuds.
As always, play around with the recipe and make it your own.
As we take time to count our blessings this year, let's begin with our family and friends, the love, the laughter, and the joy they bring to our lives. And, this year more so than ever, be thankful for the simple pleasure of just being together again.
https://www.register-herald.com/news/life/turkey-salad-enjoyable-way-to-use-thanksgiving-leftovers/article_be1bfe5a-4a5d-11ec-b2e7-d3853e678038.html