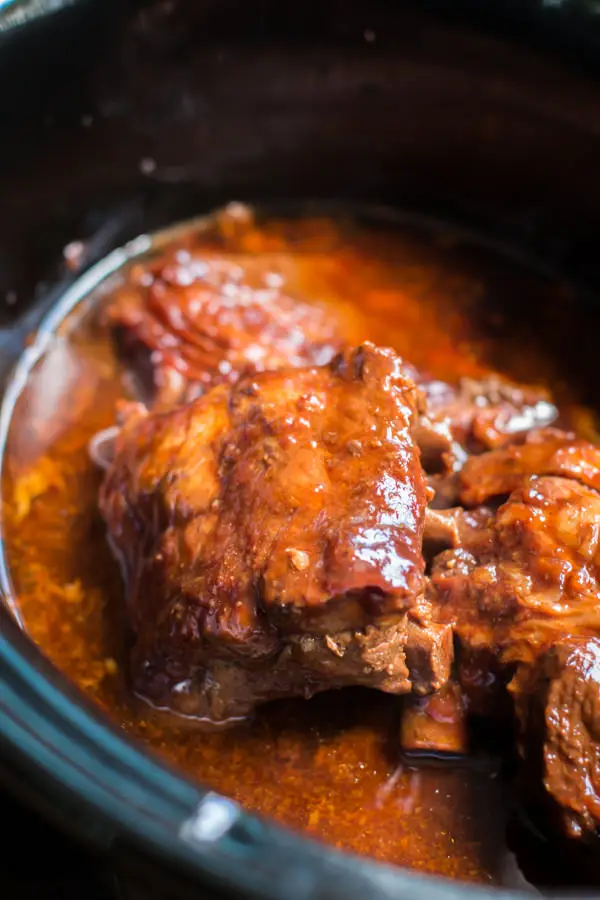 Fall-off-the-bone, Slow Cooker Dr. Pepper Ribs
For the ultimate, fall-off-the-bone, savory yet slightly sweet rib dinner, slow cooking with a can of pop (or soda) and barbecue sauce is always a reliable method. This recipe does just that, and it takes a whole eight hours to cook, which means it'll simmer up nicely all day long. The Dr. Pepper helps tenderize the pork meat while hickory liquid smoke adds some peps.
If you haven't done ribs in the crock pot, you need to put it on your dinner menu ASAP. I've done ribs with other cooking methods but for me, the cooking them in the crock pot is not only is the easiest but it also always cooks the ribs to perfection. This is one of those dump and go recipes with little prep!
Low and Slow. The low setting is the best to ensure tender ribs
Remove sinew from the back of ribs BEFORE cooking
Keep the lid on the entire cooking time
Add plenty of liquid (this recipe uses Dr. Pepper as the liquid)
You will need:
Pork Baby Back Ribs, these are packed raw and usually weigh somewhere between 3-4 pounds.
Dr. Pepper
Barbecue sauce
Hickory liquid smoke, this makes the ribs taste like they've been in the smoker all day
Black pepper
Garlic Powder
Dr. Pepper adds sweetness to the ribs, notice I did not add brown sugar to the recipe, I think that would have been too much sugar.
Time to cook!
The hardest (and grossest) thing about this recipe is removing the sinew from the back of the ribs. It's a thin piece of tissue that you would think would break down with cooking, but it doesn't all the way and is not good eats. This piece of tissue is easily removed by taking a knife and loosening an edge of it, then grab hold of that edge and rip it off, if you are lucky it will come off in one piece.
I made ribs for my entire extended family years ago in the oven, not only did I not cook them long enough to get tender, I left that piece on the back of the ribs. I'm really surprised my family let me cook at all for family functions after that.
Add the ribs to the slow cooker. Sprinkle over the garlic powder and black pepper. Pour over the barbecue sauce, Dr. Pepper and liquid smoke.
Cook on LOW for 8 hours, do not open the lid while these cook. They will turn out moist and tender if you leave them be.
Serve these ribs with your favorite sides. My go to is mashed potatoes and a green salad, what is yours? Enjoy!
https://www.themagicalslowcooker.com/slow-cooker-dr-pepper-ribs/