Growing homeless camp has Austin's owner dead and could force him to leave: 'Makes no sense'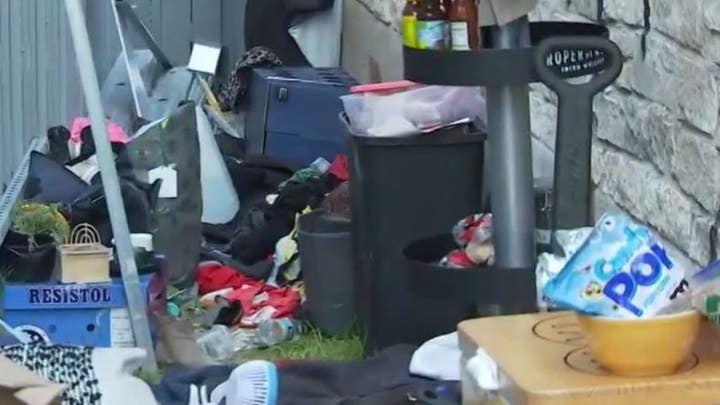 A property owner in Austin, Texas is asking the city for help in response to a homeless encampment he says is affecting his life and business so negatively that he may have to pack up and leave.
Pedro Morales, who owns a building in Austin's South Lamar neighborhood, said Fox 7 Austin that this week a homeless camp appeared in a small area next to his building, complete with bedding, shelves, kitchen utensils and a laptop.
Morales explained to the outlet that the camp started with just one person but then started to grow and he says it got vandalized and even found an ankle monitor lying around.
"Eventually it's just going to be overwhelming, and it's going to cost us business, and it's going to cost us money, and it's going to cost us time," Morales said.
"There is absolutely no accountability. I have to clean up someone else's mess. The city caused this chaos. I didn't create that mess between my buildings," Morales explained.
"The way the city is increasingly moving towards tolerance has caused this. I want to be tolerant, but you cannot influence my business. I can't allow that. I will be tolerant to a degree. Once we really start losing business, it doesn't make sense. We won't be living in Austin anymore. As simple as that."
Fox News Digital reached out to the city of Austin for comment, but didn't immediately receive a response.
Andrew Mark Miller is a Fox News writer. Find him on Twitter @andymarkmiller and email tips to AndrewMark.Miller@Fox.com.
Growing homeless camp has Austin's owner dead and could force him to leave: 'Makes no sense'
About Post Author