Al Franken is worried Republicans will investigate Hunter Biden and impeach Joe Biden if they win Congress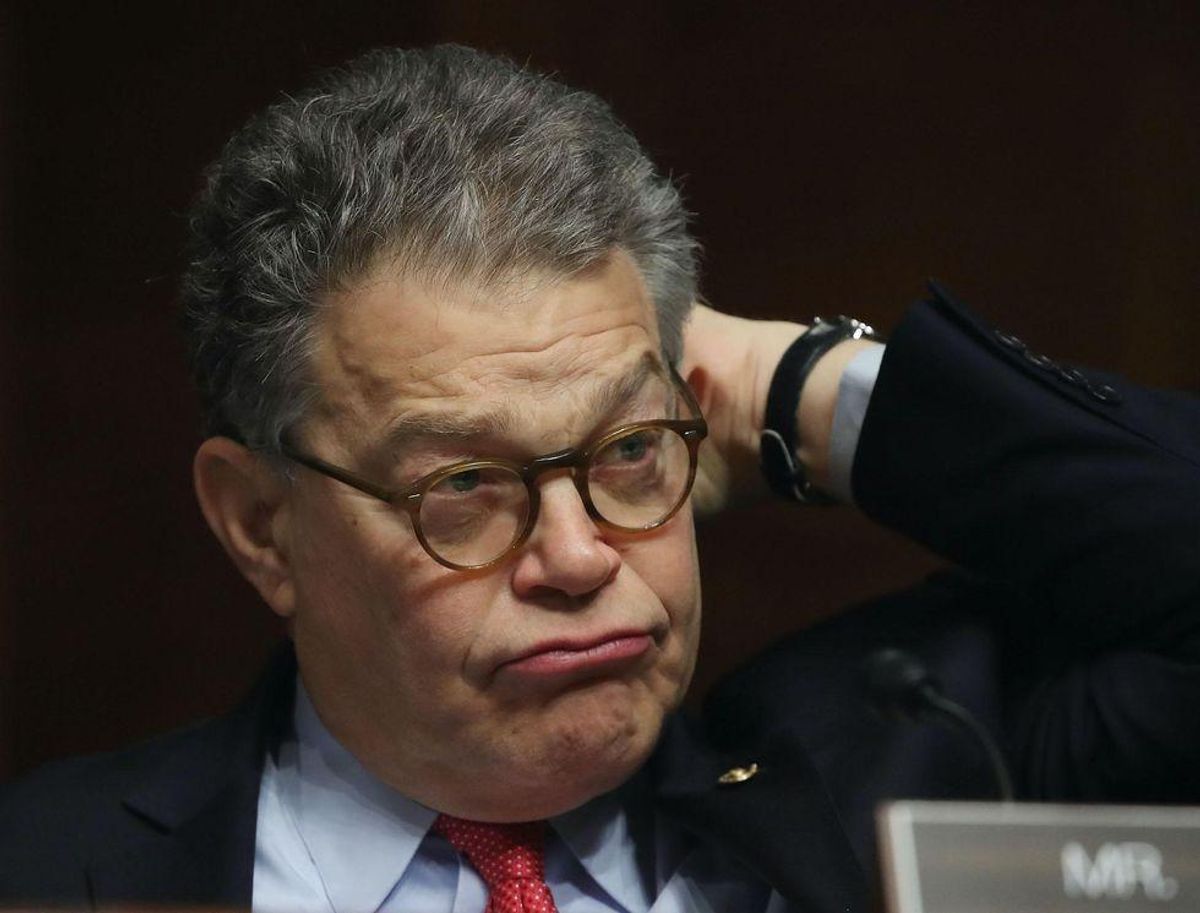 Comedian and former Democratic Congressman Al Franken said he was worried that Republicans would investigate Hunter Biden and impeach President Joe Biden if they took control of Congress in the midterm elections.
Franken made the comments on election day while a panelist on CNN.
"What I worry about, of course, if the Republicans take over, whether it's by a small margin or a large margin … [is that,] first of all, we're not gonna be able to pass anything," said Franken.
"Secondly, there will be hearings, there'll be investigations. They'll investigate Hunter Biden, it'll be very toxic. [Rep.] Marjorie Taylor Greene [R-Ga.] and those people will want to impeach Biden. Um, I worry about it just being very, very ugly," he added.
"And I'm pretty sure that's pretty predicable," he laughed.
Democrats hoped for a resurgence of support just ahead of election day, but exit polling and recent polls have bolstered the chances of Republicans retaking the House of Representatives and the Senate.
In March, top Republican Rep. Jim Jordan of Ohio said that Republican leaders would consider impeaching Biden, if they gained control of Congress, over the president's "failures in office, most notably his administration's inability to stop a massive influx of illegal immigration through the southern border."
A poll in May also found that almost 70% of registered Republican voters said that Biden should be impeached if Republicans take control of Congress.
"Today, impeachment is no longer a final option, but one of many weapons to be used in an era of rampant partisan polarization to gain an upper hand on one's partisan opponents," said UMass Amherst pollster Tatishe Nteta.
Franken gained popularity as a comedian and writer on "Saturday Night Live," but he became a national figure after he was narrowly elected to the U.S. Senate for Minnesota in 2008. He resigned from his seat 10 years later, after allegations of sexual harassment surfaced against him.
Here's the video of Franken's comments:
Al Franken is scared the Republicans will investigate Hunter and impeach Joe Biden.

— The Post Millennial (@TPostMillennial) November 8, 2022
https://www.theblaze.com/news/al-franken-republicans-hunter-investigation
About Post Author