NANA MURPHY'S HONEY BOURBON BAKED BEANS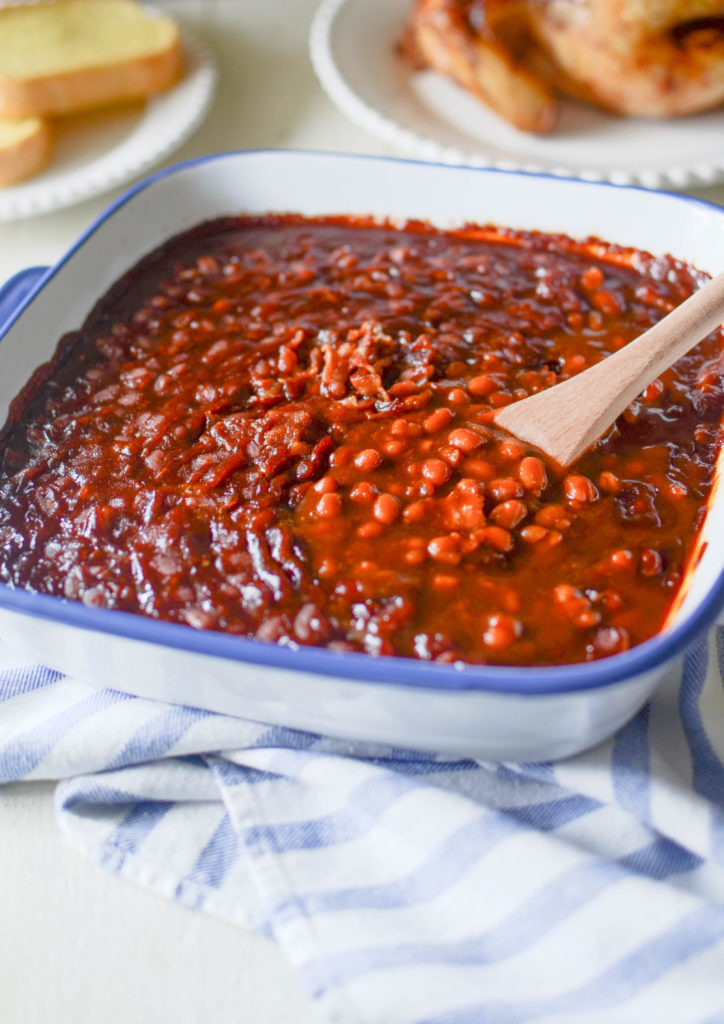 Ingredients:
3 slices bacon, crumbled
1 onion, diced
2 (16-oz.) cans pork and beans
½ cup bourbon whiskey of choice

1

⁄

3

 cup honey-barbecue sauce
½ cup molasses
½ tsp. dry mustard
Preheat oven to 375 degrees. Cook bacon in a frying pan over medium heat until crisp. Remove bacon from pan; drain on paper towels, then crumble. Keep approximately 2 to 3 Tbsp. of bacon drippings in pan. In same pan used for bacon, sauté onion in reserved bacon drippings until translucent.
In a large bowl, combine bacon and onion with remaining ingredients. Pour into a greased baking dish, and bake for 1 hour or until sauce has thickened.
Makes 4 servings.