You Can Soon Practice Law Here Without Taking Bar Exam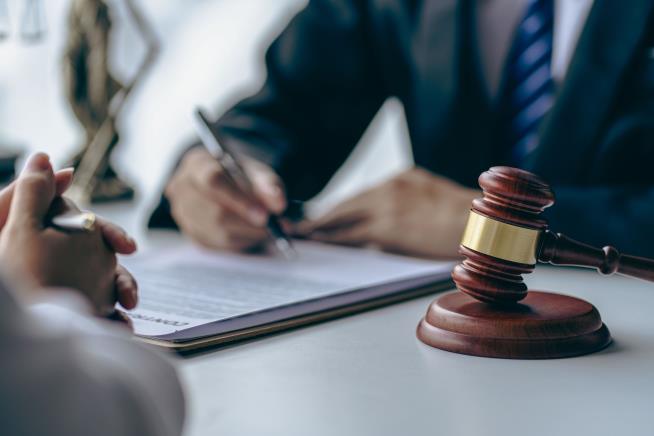 By Jenn Gidman
If you're a law school student who breaks out in a cold sweat at the thought of taking the bar exam, good news if you live in the Beaver State: A "more inclusive" way to becoming an attorney is here, according to the head of the Oregon Board of Bar Examiners. The Washington Post reports that now, in lieu of the "widely dreaded" two-day standardized test, students can complete an apprenticeship instead, an option approved by the state's Supreme Court last week. Students in an American Bar Association-accredited law school who choose the Supervised Practice Portfolio Examination over the traditional bar exam will log 675 hours doing legal work under the supervision of an attorney, after which they'll submit a portfolio based on their experiences and complete other requirements.
Oregon is the first state to offer this alternative path. The Oregonian notes that the 675-hour regimen was set up to approximate how long students typically study for the bar. Advocates of the program say it will give students who freeze up during tests a viable path, help decrease racial disparities in the law field, and lower financial roadblocks. "They won't have to stop working to take two to three months off to prepare for the bar, or incur the cost of exam review courses," Jo Perini-Abbott of the Lewis and Clark Law School's Advocacy Center tells the Post.
But critics have various concerns about this new option, including that the apprenticeship isn't long enough—one local judge says it should be closer to 2,000 hours—and will lead to inadequately trained attorneys. "I think the bar exam has value, actually," Lane County District Attorney Patricia Perlow tells KPIC. "It requires you to focus … on a wide variety of topics, and so people who choose to go the experiential training path are going to be limited in what they know."
There's also a second alternative pathway that involves students taking a more challenging course of study while in school, followed by a portfolio submission. One piece of news that could give pause to those Oregon students who may be thinking of moving out of state down the line: Oregon's apprenticeship pathway doesn't hold in other states. Students who are interested in the apprenticeship can apply starting May 15 of next year. Other states are considering a similar option, including neighbors Washington and California, as well as Utah. There's only one other state that doesn't require the bar exam to become a lawyer: Wisconsin.
https://www.newser.com/story/342786/you-can-soon-practice-law-here-without-taking-bar-exam.html
About Post Author