Snoop Dogg Reveals Truth About 'Giving Up Smoke'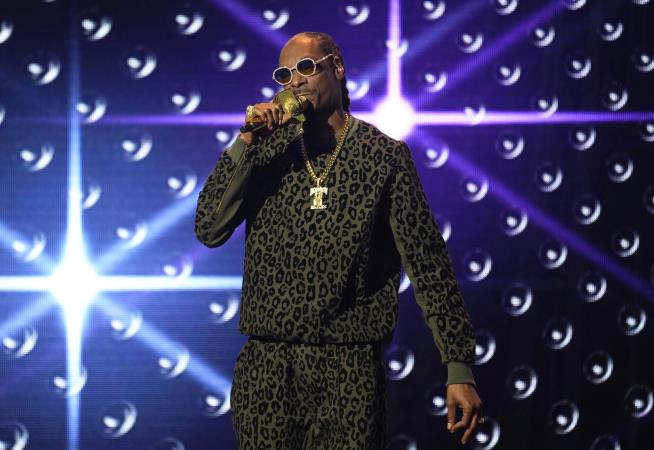 By Rob Quinn,
After Snoop Dogg announced last week that he had "decided to give up smoke," some fans of the pot-smoking icon were surprised and baffled, while others said they were "waiting for the plot twist." The twist arrived on Monday, when Snoop revealed that he is promoting Solo Stove's smokeless fire pits, NBC News reports. "I know what you're thinking: 'Snoop! Smoke is kind of your whole thing!' But I'm done with it," the rapper says in a video posted on X. The camera then zooms out to show him sitting in front of a fire pit. "Solo Stove fixed fire," he says. "They take out the smoke. Clever." The video ends with Snoop chuckling and roasting a marshmallow.
According to a press release, the rapper will be the brand's official "smokesman" as part of a partnership and will "contribute toward designing a new signature line of Snoop Dogg x Solo Stove products." After Snoop announced that he was "giving up smoke" on Thursday, saying he had spoken to his family and asking people to respect his privacy, commenters including Maya Rudolph and Queen Latifah, thinking Snoop had quit smoking cannabis, offered their support, USA Today reports. Rapper Meek Mill said Thursday that he planned to follow Snoop's example. "Snoop start the no smoking challenge we gone follow up! It's not healthy for me!" he said in a post on X.
https://www.newser.com/story/342884/snoop-doggs-giving-up-smoke-wasnt-what-it-seemed.html
About Post Author