Mexico 'rejects' Texas immigration enforcement bill, claiming it will lead to 'separation of families,' 'racial profiling'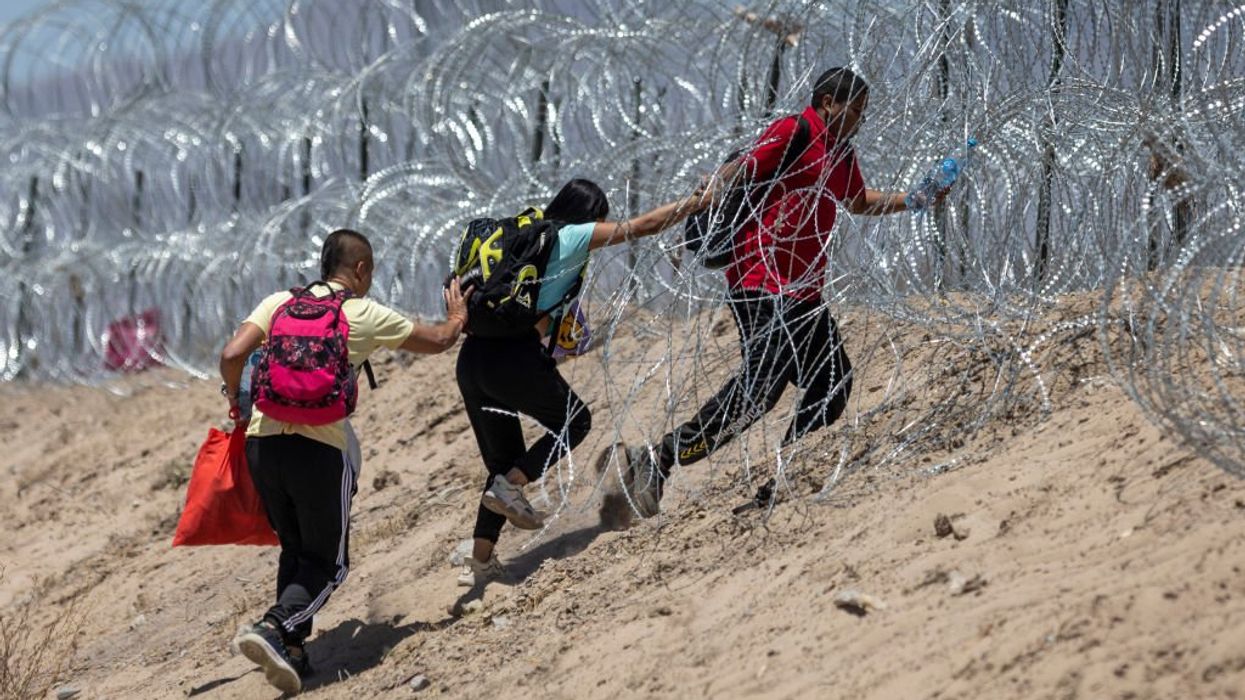 Mexican government officials released a statement Thursday condemning a Texas immigration enforcement bill that would allow state and local police to detain and deport illegal immigrants.
Senate Bill 4, legislation proposed by Republican Representative David Spiller, would make it a state Class B misdemeanor for individuals to enter Texas from Mexico illegally. The bill, if signed into law by Republican Governor Greg Abbott, would enable Texas law enforcement to arrest illegal migrants. A state judge would then order those individuals to leave Texas and return to Mexico to avoid prosecution. The offense could be enhanced to a felony charge if an illegal migrant is accused of committing another crime or refuses to return to Mexico.
The bill has passed both chambers, and Abbott indicated Wednesday that he does plan to sign the bill into law, calling it "historic progress for border security."
"I look forward to signing Senate Bill 4, which creates penalties for illegal entry into Texas & authorizes the removal of illegal immigrants apprehended at the border," Abbott stated.
Mexican government officials released a statement the same day saying the country "categorically rejects" the legislation.
"In relation to Senate Bill 4 passed by the Texas Legislature, the Foreign Ministry, on behalf of the Government of Mexico, expresses its rejection of these anti-immigrant measures that aim to stop the flow of migrants by criminalizing them. This legislation will result in the separation of families, discrimination and racial profiling," the statement read.
"The Government of Mexico recognizes the sovereign right of a country to determine the public policies that are implemented in its territory," the statement continued. "Nevertheless, it respectfully expresses its own legitimate right to protect the rights of its nationals in the United States, and to determine its own policies regarding entry into its territory. Therefore, the Government of Mexico categorically rejects any measure that allows state or local authorities to detain and return Mexican or foreign nationals to Mexican territory."
Officials claimed that the legislation would create "hostile environments that may lead to hate acts or crimes against migrant communities."
"[T]he Government of Mexico reiterates its rejection of any measure that involves the involuntary return of migrants without respect for due process," the statement added.
Mexico noted that it will continue to work with the United States federal government regarding immigration.
Texas Lieutenant Governor Dan Patrick called Senate Bill 4 "the strongest border security bill Texas has ever passed."
https://www.theblaze.com/news/mexico-rejects-texas-immigration-enforcement-bill-claiming-it-will-lead-to-separation-of-families-racial-profiling
About Post Author