MALE CAPTAIN OF GIRLS HIGH SCHOOL VOLLEYBALL TEAM REPORTEDLY BOOED AFTER ASKING OPPONENT: "DID MY PENIS DISTRACT YOU?"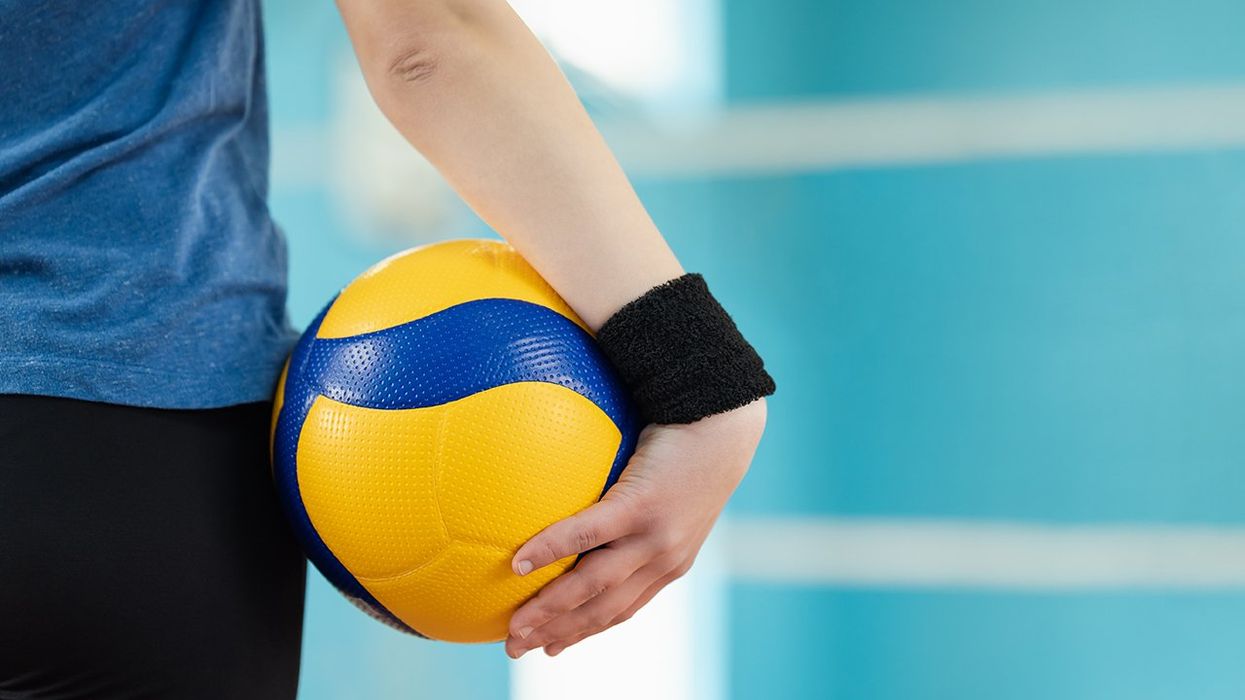 The male captain of a Massachusetts high school girls' volleyball team is accused of making vulgar comments towards one of his female opponents, asking her in the heat of competition, "Did my penis distract you?"
And I know some of you are saying, "Hey Brodigan, don't you mean trans girl? Since trans girls are girls, this is no different than a cis girl asking, 'Did my titties distract you?'
No, see, we've opened a NEW front in the ongoing culture wars. Using rules put in place to encourage tolerance and inclusion and gay sh*t like equity, boys who are at best MID playing against other boys are now choosing to play on the girls' team without going through the trouble of identifying as one.
Allegedly, according to reports, at least. The Independent Council on Women's Sports (ICONS) X account, a network of women athletes & supporters advocating for female-protected categories in sports, made the claim in a post
It remains unclear if the tall male player (who still refers to himself as "he") simply prefers playing against girls to capitalize on the 7" lower girls' net height or if he self-identifies as non-binary. 🧵 pic.twitter.com/Qom56rED4A

— ICONS (@icons_women) November 18, 2023
"Did my penis distract you?"
MA teen boy, Derek Cannuscio's inappropriate comment to opposing female player post girls' volleyball game sparks controversy. Heated girls' match: Opposing team fans booed the male team captain. 🧵@MIAA033 pic.twitter.com/h5ZJK1vMMA

— ICONS (@icons_women) November 18, 2023
In a subsequent post, ICONS found no evidence of the boy identifying as trans. And while, in theory, he could have claimed to identify as non-binary this week, he could also just be choosing to play against girls to capitalize on the 7″ lower girls' net height.
Riley Gaines, the leading girls' sports activist, called out the Massachusetts governor and Congresswoman Lori Trahan (both D-MA) for supporting policies that lead to revolting incidents such as this.
In Massachusetts, boys are allowed to play on a girls' team if it's a sport where there isn't a boy's equivalent. Earlier this month, a field hockey player had her teeth shattered when a boy on the opposing girls' team shot the ball in her face.
Swampscott field hockey player #2 is a male.

It's reported he knocked out the teeth of a Dighton-Rehoboth female player tonight. See 57:42: https://t.co/epRZz7A5ib…

He could have killed her. https://t.co/tJqV5P1Biw pic.twitter.com/A2Om896LHW

— Nicole Solas, Sued by the Teachers Union (@Nicoletta0602) November 3, 2023
In that incident, the school superintendent said, "While I understand that the MIAA has guidelines in place for co-ed participation under section 43 of their handbook, this incident dramatically magnifies the concerns of many about player safety."
As opposed to Payton McNabb, a North Carolina college volleyball star who suffered a concussion when a male player on the opposing team spiked a ball in her face. There was no question of player safety there since the male who concussed Peyton identified as a girl. When a girl is hit in the face with a ball by a male who identifies as a male, it is no longer about tolerance and — in that unique case — is considered "inappropriate" and "wrong," and we're allowed — again, only in these unique cases — to be concerned about protecting girls.
As for this volleyball player? Say this to my daughter, and you'll be distracted by me beating your father in front of you with his own shoes.
https://www.louderwithcrowder.com/massacusetts-high-school-girls-volleyball
About Post Author