Life Expectancy Gap Between Sexes Is Growing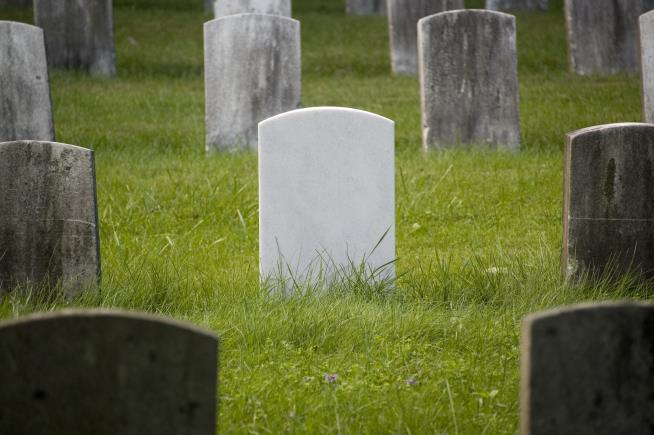 By Rob Quinn
On social media, "Why women live longer than men" is a common caption for videos showing all kinds of foolish stunts. But the real answer for the large—and growing—gap in life expectancy is grimmer, researchers say. According to a study published in the journal JAMA Internal Medicine, COVID-19 and drug overdoses were the main factors that expanded the gap in life expectancy between sexes to almost six years in 2021, the largest gap since 1996, UPI reports. Lead author Dr. Brandon Yan says the gap shrank to 4.8 years in 2010 but has been growing since then. The study found women had a life expectancy of 79.3 years in 2021. For men, it was 73.5 years.
"It was unsettling to see," Yan, a resident physician at the University of California, San Francisco, tells the New York Times. Researchers say men are twice as likely as women to die from opioid overdoses. They are also more likely to die from homicide or suicide. Almost 40% of the difference was the result of higher COVID death rates among men. Biological differences like immune responses played a role, the Times notes, but men are also more likely to work in industries with a high risk of exposure, including construction, while women have higher vaccination rates.
Elizabeth Wrigley-Field, a University of Minnesota sociology professor, tells Scientific American that it has an exaggerated effect on life expectancy when people die at younger ages. She notes that most opioid overdose victims had decades left to live. "We need to understand which groups are particularly losing out on years of life expectancy so interventions can be at least partially focused on these groups," Yan says. He says the life expectancy gap between men and women widened during the 20th century because men were more likely to smoke. Before 2010, it had been shrinking as smoking rates declined.
https://www.newser.com/story/342711/life-expectancy-gap-between-sexes-is-growing.html
About Post Author