Body of missing mother of 4 found in storage unit a week after disappearance; estranged husband 'will be' charged with murder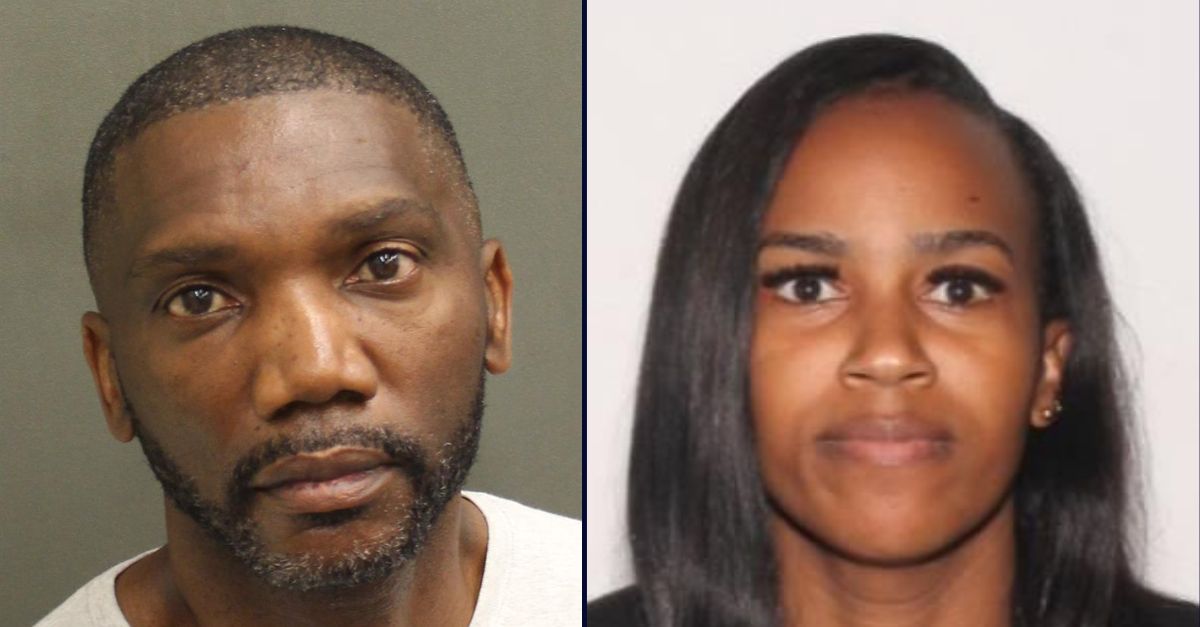 Florida authorities on Saturday recovered the body of a woman in storage unit a week after she disappeared under suspicious circumstances with her estranged husband.
Shakeira Yvonne Rucker was last seen Nov. 11 with her estranged husband, 51-year-old Cory Hill, the Winter Springs Police Department said. Hill, who sits in jail for allegedly trying to murder another woman a day after Rucker went missing, is considered a person of interest in Rucker's disappearance and the only suspect in her death, though he has yet to face criminal charges. Police said the two left her Winter Springs home around 7:30 p.m. Nov. 11 and were seen later that night about 70 miles south in Polk County.
Around 5 p.m. Saturday, the Orange County Sheriff's Office received a call about a foul odor coming from a storage unit in Apopka. Deputies found Rucker dead inside suffering from gunshot wounds, Sheriff John Mina said at a press conference on Sunday morning. Hill shot Rucker to death inside the storage unit and left her body there, Mina said. The unit is registered to Hill, according to Mina. Since Hill is at the Orange County Jail without bond, investigators will take their time collecting evidence and building their case against Hill.
"He will be charged with the murder eventually in this case," the sheriff said.
Winter Springs police Chief Matthew Tract said he was hoping for a different outcome in the case.
"We do grieve with Shakeira's family," he said.
Hill is not cooperating with cops, authorities said.
As Law&Crime previously reported, Hill is no stranger to the law: He was sentenced to 20 years in prison after a second-degree murder conviction in Suffolk, Virginia, in 1993, and was arrested after allegedly shooting up his ex-girlfriend's house in front of her kids — an incident that took place the day after Rucker was last seen. On Nov. 12, Hill's ex-girlfriend told Orange County Sheriff's deputies she was standing outside her Kissimmee home with her cousin and her two children when she noticed Hill's vehicle. Hill got out of his car and started shooting at them, according to a probable cause arrest affidavit reviewed by Law&Crime. She and her family ran into the home and she heard what she believed was a "bullet fly closely by her ear."
Once inside the home, the ex-girlfriend went to hide in a bathroom while her cousin hid in another room with the children. Hill allegedly broke a kitchen window and started screaming her name. Hill then broke down the bedroom door where the cousin and children were hiding and said to one of them "take me to your mommy" while holding the gun at his side, the affidavit said. The woman said she dated Hill for about two months but he became upset when she called a woman later identified as his wife. Hill said she would "regret it," according to the affidavit.
Deputies found four bullets in the home, and home surveillance video showed Hill inside with a gun, detectives wrote. Hill was arrested on four counts of attempted murder and is in jail without bond.
More than 30 years ago, Hill was charged with second-degree murder in a Dec. 23, 1992, shooting death of an 18-year-old man in Suffolk, Virginia, court records and news archives show. The Virginia Daily Press reported at the time that Hill, then 20, shot and killed a man who he thought had stolen his 1988 Ford Tempo with his daughter still inside weeks earlier. Hill went to the teen's home and shot him several times after an argument. A jury convicted Hill the next year and he was sentenced to 20 years in prison.
The murder conviction was news to the Rucker family, local ABC affiliate WFTV reported.
"He had like a history we never knew," Dedra Rucker she said. "He was supposed to be a man of God in the church. We never knew."
Body of missing mother of 4 found in storage unit a week after disappearance; estranged husband 'will be' charged with murder
About Post Author