'This predator has robbed him': Mom calls out private school teacher charged with sexually battering her son in Pizza Hut parking lot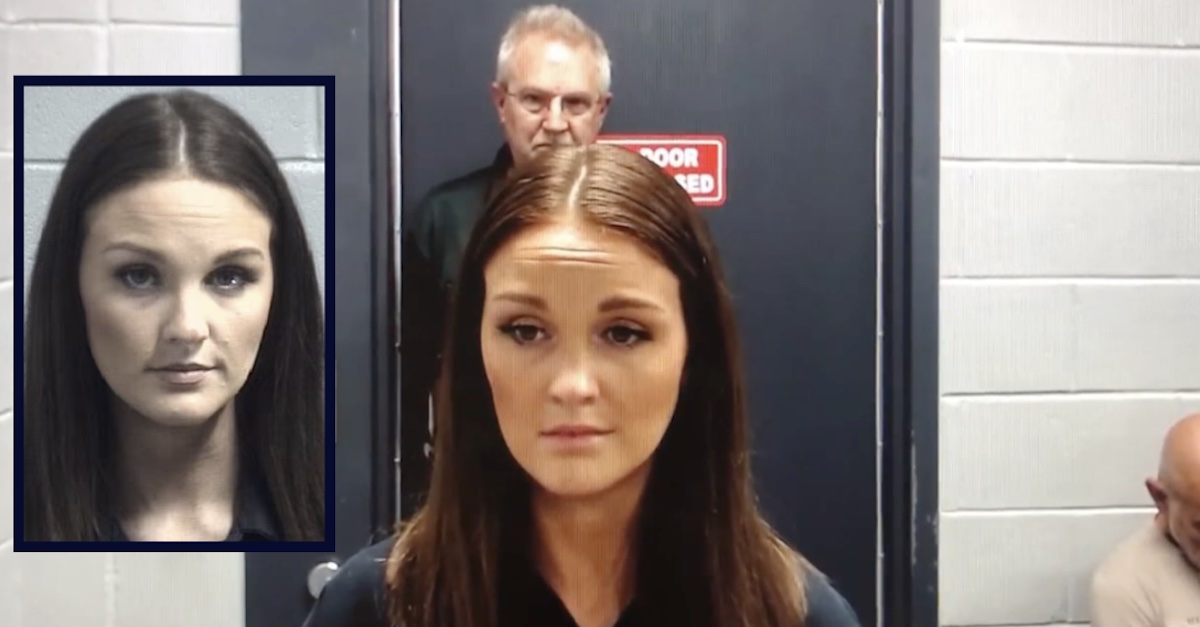 A 27-year-old South Carolina teacher arrested for allegedly committing sexual battery against a teenage student looked on during a bond hearing Thursday as the boy's mother took her to task in court.
Reagan Anderson was fired from Holly Hill Academy in Orangeburg County after the school learned that the teacher was arrested on two counts of sexual battery without coercion against a 16- or 17-year-old student.
The private college preparatory school identified Anderson as a teacher.
"As a school community, we strive to always provide a safe and secure learning environment for all of our students," the school said in a letter to parents, according to local ABC affiliate WCIV. "We cannot comment on this matter further at this time other than to assure you that we will continue to work with law enforcement and provide the needed support for our students and staff as we deal with this situation."
Rumors began to swirl about the alleged illicit activity in early November. Students and a coach had reportedly noticed a photo of the suspect on the boy's phone, as well as Snapchat activity that set off alarm bells. Anderson allegedly sent the student nude images on Snapchat.
Investigators with the Orangeburg County Sheriff's Office alleged that the sexual battery offenses took place on Oct. 22 and Oct. 28, the former at a residence and the latter in a Pizza Hut parking lot.
Anderson was arrested on Nov. 15, one week after the sheriff's office first learned of the case.
"We began investigating immediately after being notified of these allegations in order to prevent any further inappropriate contact with students," Sheriff Leroy Ravenell said in a statement, urging others with any more information to come forward.
When the defendant appeared in court on Nov. 16, the mother of the alleged victim did not hold back.
About Post Author