Man trapped upside down for 6 hours in creek says seatbelts and faith saved his life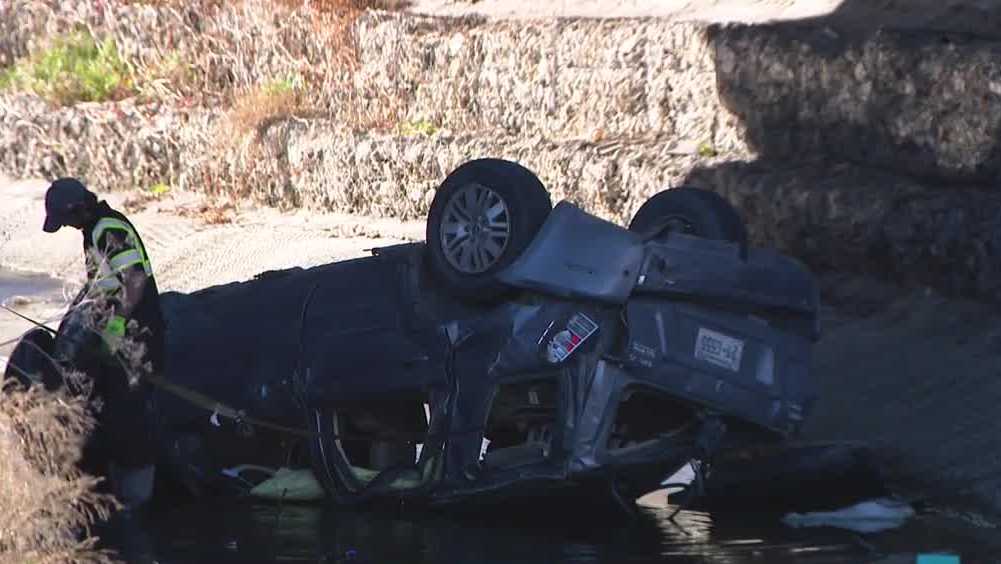 OMAHA, Neb. —
The driver trapped upside down in a creek for six hours says during that time, "he had a long talk with God."
27-year-old Dalton Sluencka is recovering from a broken neck, fractured back, shoulder and nose at Bryan West Campus in Lincoln.
He said he wears a seatbelt religiously and keeps a Bible in the side pocket of his SUV.
He believes both saved his life early Tuesday morning.
"I'm thankful that I'm still alive. And I am grateful I can still walk," Sluencka said.
Slunecka was trapped and suspended upside down for six hours when he rolled his SUV into a creek, swerving to miss a deer.
"I could smell gasoline leaking out of the car. I didn't know what I was going to do. I just started screaming," Slunecka said.
But at 2:30 a.m., no one could hear him.
He was severely injured and still belted in.
"I'm upside down. The seatbelt's holding me in place," Slunecka said.
He couldn't get unbuckled or move to get to his cellphone.
"The only thing that wasn't submerged in water was my head," Slunecka said.
Fighting hypothermia, he began to pray, asking God to let him see his his 6-year-old daughter again.
"I just kept saying the Lord's Prayer, just some prayer that I've made on the side asking him to give me strength," Slunecka said.
He felt a presence.
"Something told me to be patient, and I was patient," Slunecka said.
And then there was a sign.
"When I was laying there, there was a dime right in my face," Slunecka said.
His grandfather, who died six years ago, used to lay dimes around for his family to find.
"To me, it was very powerful, and it was there with me," Slunecka said.
Luckily, Slunecka was found when workers at a nearby business coming to work heard his cries and called 911.
"It's truly is a miracle. Like God said, it's not my time to go yet. And he said from here on out, what I do in my life now, has to have meaning to it because I gave you this opportunity," Slunecka said.
And perhaps another sign, his Bible was found nearby, overlooking the wreckage.
Doctors told Slunecka that if the fracture in his neck had been a half-centimeter in a different place, he would be paralyzed.
He still has a long recovery ahead. A GoFundMe has been set up to help with medical costs.
https://www.ketv.com/article/man-trapped-upside-down-for-hours-in-creek-says-seatbelts-faith-saved-his-life/45878835#
About Post Author