'I've never seen a beating like this. Never': Man passed out in car sitting next to girlfriend's body after allegedly beating her to death, leaving prosecutors shocked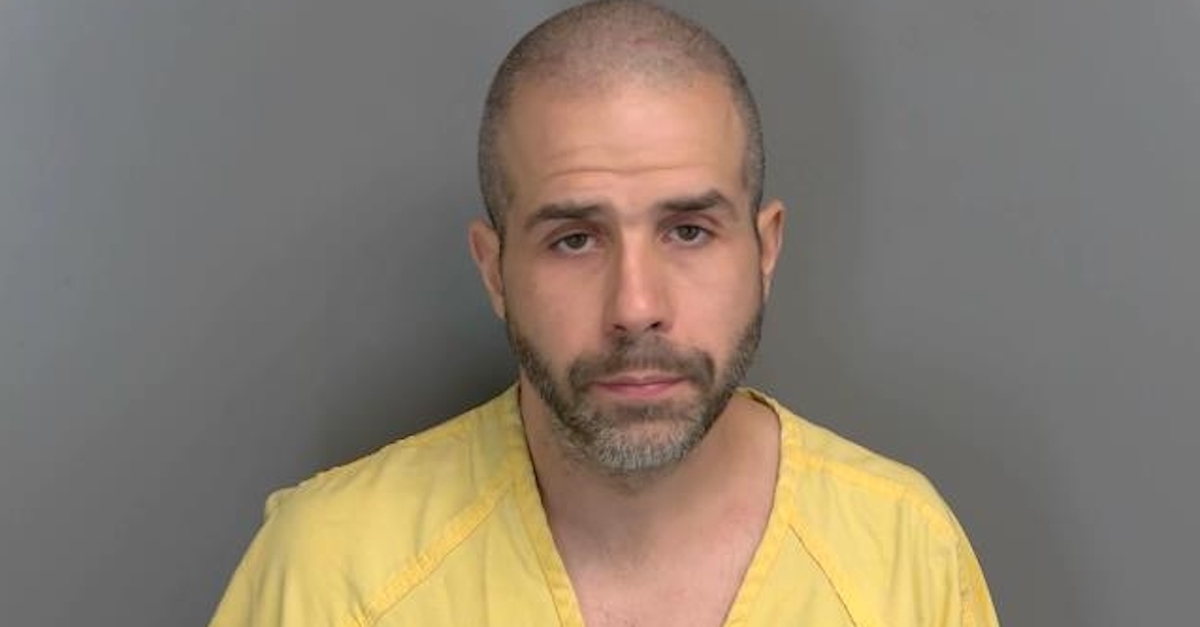 A 42-year-old man in Michigan was arrested this week after he was found passed out behind the wheel of his car next to his lifeless girlfriend, who authorities say was barely recognizable after he allegedly beat her to death. Martin Yost was taken into custody on Monday and charged with one count of second-degree murder in the brutal slaying of Dhoua Lao, authorities announced.
According to a news release from the Macomb County Prosecutor's Office, Yost, a Sterling Heights native with a history of domestic violence, is accused of killing Lao on Monday, Nov. 13.
"He (Yost) was found passed out in the driver's seat of his vehicle with his deceased girlfriend in the passenger seat," the release states. He was immediately arrested and charged with murder.
Macomb County Prosecutor Peter Lucido provided additional details in an interview with Detroit CBS affiliate WWJ, emphasizing the brutality of the alleged crime.
"I've never seen a beating like this," Lucido reportedly told the station on Thursday. "Never."
The prosecutor reportedly said that authorities were first notified about the incident when another driver on Monday evening witnessed a man beating a woman inside of a car and called 911, providing the emergency dispatcher with a description of the vehicle.
Officers with the Roseville Police Department reportedly located the car about 30 minutes later on Gratiot Avenue in the area near Interstate 94, which is when they found the passed-out Yost and deceased Lao.
Lucido told WWJ that the scene inside the car was particularly grisly and noted that Lao suffered significant trauma to her head, face, and hands
Which would tell us that there seems to be a covering of the head and somebody's either stomping with their foot or kicking with their foot, and heel and toe," he told the station regarding the locations of Lao's injuries. "And the amount of blood, the clumps of hair that were stuck to the palms, it's severe. Truly, truly severe. The photographs are tough to even look at."
The Detroit News reported that Yost had previously been convicted on charges of domestic violence, carrying a concealed weapon, and fleeing police. He was last convicted of domestic violence in 2020 and completed his parole only three weeks before his latest arrest.
Lucido reportedly told WWJ that it was unclear to investigators whether Lao knew about Yost's criminal history.
"Whether or not she knew he came off parole, whether or not she knew he had a tendency and/or had a past history of domestic violence, whether or not any of those questions would be up to more facts that are needed and to make it a determination of who she may have talked to about her relationship with this man," he reportedly told the station.
Yost was arraigned in Roseville District Court before Judge Alyia Hakim ordered him to remain in detention at the Macomb County Jail without bond and to have no contact with the victim's family. He is currently scheduled to appear in court again for a probable cause hearing on Nov. 29 and a preliminary exam on Dec. 6.
'I've never seen a beating like this. Never': Man passed out in car sitting next to girlfriend's body after allegedly beating her to death, leaving prosecutors shocked
About Post Author