Man known as 'Sugar Bear' who killed, chopped up woman and stuffed severed head, hands and feet in deep freezer pleads guilty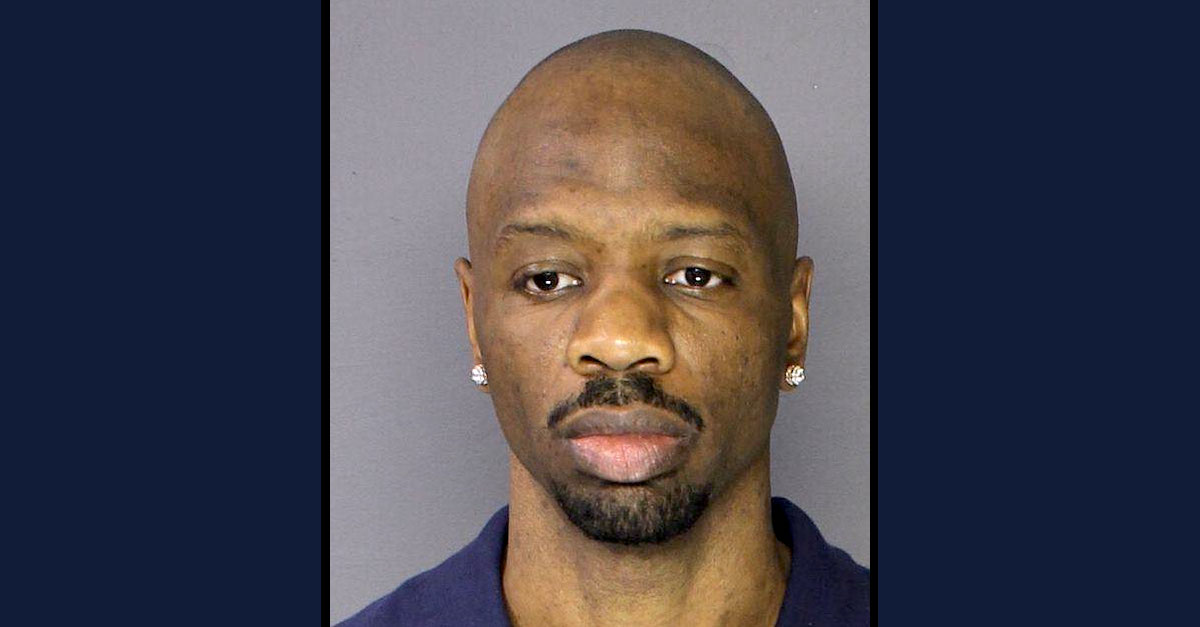 A man known as "Sugar Bear" and "Daddy" who allegedly killed a woman and dismembered her body before stuffing her head, hands and feet in the deep freezer in his New York City apartment pleaded guilty to murder and sex trafficking eight women, the U.S. Attorney's Office of the Eastern District of New York said.
Somorie Moses, 47, faces 15 years to life in prison. Moses is accused of murdering one of his sex trafficking victims, Leondra Foster, on Jan. 13, 2017. He used a saw and knife to dismember her body inside their shared Brooklyn apartment, according to prosecutors. Four days later, he stuffed her head, feet and limbs into a deep freezer in the apartment and disposed of her torso and limbs at a Bronx sanitation site, prosecutors said. One of the feet had "Somorie" tattooed on it, the feds said.
"With [Friday's] guilty plea to every count in the indictment, Moses is held fully responsible for preying on women and girls, forcing them to become prostitutes, and then brutally murdering and dismembering one of his many victims," United States Attorney Breon Peace said in a statement. "While the defendant's total admission of guilt cannot undo the terrible harm he has caused, we hope it will bring a measure of closure to his victims who suffered the defendant's extreme cruelty and brutality, and to the family of Ms. Foster."
Since at least 2003, Moses forced women and girls into prostitution by "using brutal beatings, rape, torture, and threats," prosecutors said. He promised "love and marriage" to the women before demanding they work as prostitutes and forced them to give the money they earned over to him. He also demanded that the women tattoo his first name on their bodies.
When one victim refused his demands, he used a Taser on her until she complied. He slashed the arms and feet of another victim with a razor, beat her with a belt and poured lemon juice on her wounds, leaving her permanently scarred, according to prosecutors. He put a shotgun in the mouth of a third victim and threatened to pull the trigger when she said she didn't want to be a prostitute anymore, prosecutors said.
"Moses exploited vulnerable women and robbed them of their freedom and dignity for his own personal gain, and even brutally robbed one woman of her life," said James Smith, assistant director-in-charge of the FBI's New York field office.
The prosecution is the first use of the federal statute criminalizing murder in the course of sex trafficking.
At a previous state-level criminal trial, Moses testified that he earned money as a "pimp" for about two decades. He admitted he "smacked [Foster] around" and gave her "many . . . black eyes," federal prosecutors noted.
During his previous New York state criminal case, Moses admitted chopping up Foster's remains but claimed he didn't kill her. A jury convicted Moses of criminally negligent homicide and concealing a corpse but acquitted Moses of murder at the state level. He was sentenced to eight years in prison.
State records say Moses was imprisoned at least twice before. He was locked up in New York's Wyoming Correctional Facility in Attica between May 2, 2007, and Dec. 4, 2009, for attempting to promoting prostitution. He was also jailed at the Gouverneur Correctional Facility between Sept. 17, 2012, and Jan. 8, 2016, in northern New York state for criminal possession of a weapon. All of the convictions occurred in Kings County, which includes Brooklyn, according to the prison records.
Man known as 'Sugar Bear' who killed, chopped up woman and stuffed severed head, hands and feet in deep freezer pleads guilty: Feds
About Post Author