Debris From Stealth Fighter Jet Located in South Carolina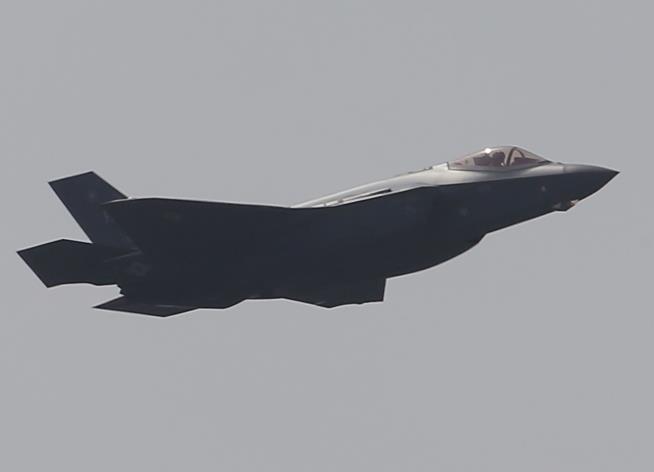 By John Johnson,
Authorities found a debris field Monday left by the crash of a Marine Corps F-35 stealth fighter jet in South Carolina the day before. The Marine Corps' Joint Base Charleston said the debris field is in rural Williamsburg County northeast of the base, the AP reports. Gen. Eric Smith, acting commandant of the Marine Corps, ordered operations halted for two days after the crash, which a news release said will be spent reinforcing safe flying policies, practices, and procedures at the base.
Sep 18, 2023 6:06 AM CDT
The US military has issued an unusual plea to people in South Carolina: Help us find our missing fighter jet. It seems that something went wrong during a flight near Joint Base Charleston on Sunday afternoon, and an F-35 Lightning II jet went down, reports NBC News. The good news is that the pilot ejected and parachuted to safety, and he was listed in stable condition at a local hospital, per the AP. The bad news is that military officials can't find the jet. Their best guess is that it went down in or near one of two lakes near the base, Lake Moultrie or Lake Marion.
"The aircraft is stealth, so it has different coatings and different designs that make it more difficult than a normal aircraft to detect," base spokesman Jeremy Huggins tells the Washington Post. Typically, the jet's transponder would pinpoint its location, but it's not working "for some reason that we haven't yet determined," he said. Thus, the unusual Facebook post to the public from the base: "If you have any information that would assist the recovery teams, please call the JB Charleston Base Defense Operations Center at 843-963-3600." To which GOP Rep. Nancy Mace of South Carolina asks, "How in the hell do you lose an F-35?" (Read more F-35 stories.)
About Post Author