Are We Nearing the End of Breakfast Cereal?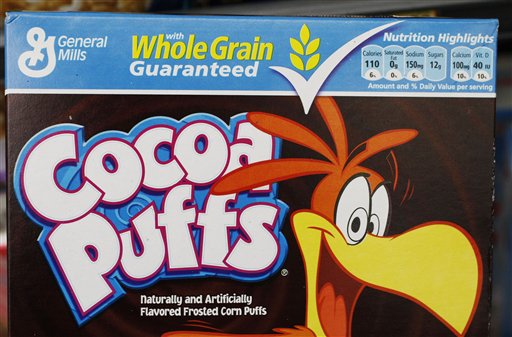 By Gina Carey,
Sales trends in breakfast foods suggest that Tony the Tiger and Toucan Sam may be looking for new work in the future. The Wall Street Journal reports that the top players in the cereal industry—Kellog, Post Holdings, and General Mills—have seen declining sales in recent years, and expect the trend to continue. Other than a significant (5.2%) sales bump in 2020, when more people ate breakfast at home during the pandemic, sales have been on a downward trajectory, falling 8.7% in 2021 and another 3.9% in 2022.
The Journal notes that while people "gorged" on cereal in the '80s and '90s due to nutritionists favoring carbs over high-protein, high-cholesterol foods like eggs, experts now warn that the high sugar content found in breakfast cereals may not be the best way to start your day. Barclays analyst Andrew Lazar tells the Journal that more shoppers are picking up frozen food options like breakfast burritos or opting for on-the-go choices such as breakfast shakes or bars. Fewer Americans are eating breakfast, according to a recent poll, Paste Magazine reports, which also contributes to less sales. They note that rebranding cereal as a dessert or snack is another way to restore the appeal of sugary products that perhaps have no business on the breakfast table, like Cookie Crisp.
Of the big three, General Mills has weathered the cereal decline best. "If you look at who was supporting growth in the category, through marketing and innovation, it has been falling almost completely to General Mills," Lazar said. Meanwhile, Kellog has branched off its cereal business as a stand-alone entity. An example that bucks the trend is in the gluten-free market, Yahoo! Finance says, which is seeing a spike in sales globally and is expected to reach a market size of $15.7 billion by 2032.
https://www.newser.com/story/340200/are-we-nearing-the-end-of-breakfast-cereal.html
About Post Author