Buying booze? Your face — or palm — could verify your age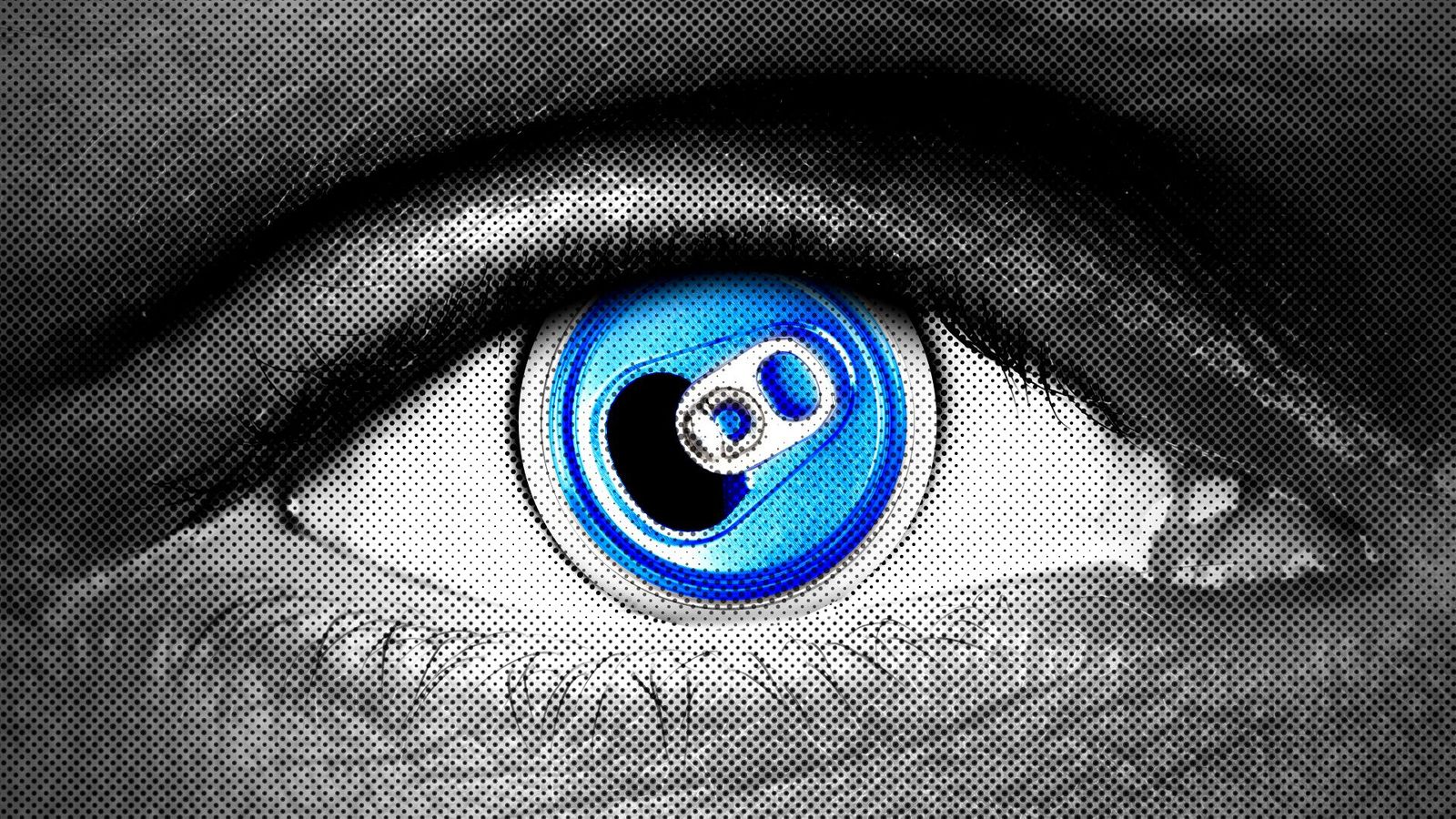 Move over, fake IDs: Biometric systems that can "read" a person's face or palm image and determine if they're too young for a beer are gaining traction at sports stadiums and liquor shops.
Why it matters: While these tools are handy for alcohol sellers — and can offer more privacy for consumers than handing over a driver's license to a store clerk — they tap into fears about potential abuses of facial recognition systems.
Driving the news: Legislative proposals in New York and Washington state would let bars, restaurants and other purveyors of adult products verify a customer's age through biometric data — like a finger or palm image, or a retinal or face scan.
The New York bill would require all biometric data to be encrypted and prohibit businesses from selling it to third parties.
"This is the new frontier of age verification," state Sen. and bill sponsor James Skoufis told the New York Post. "It does advance the interests of convenience."
At the same time, biometric ID systems — sold by Amazon, Microsoft, CLEAR and many smaller vendors — are rolling out in real-world locations.
At the Las Vegas Raiders' Allegiant Stadium, football fans who are enrolled in CLEAR's ID system — the same one used at airport security lines — can order booze from their seats using face recognition on their phone.

Fans of the NHL's San Jose Sharks can also use the system at SAP Center.

A brewery at Coors Field in Denver — home of baseball's Colorado Rockies — recently started letting customers wave their palm over a scanner to verify their age instead of handing over a physical ID.

Those customers must be enrolled in Amazon One's system — the same one shoppers use to pay with their palms at Whole Foods. They can also enroll on the spot.
What they're saying: "No information is ever shared with a partner without your explicit consent," Sam Hall, chief product officer at CLEAR, tells Axios.
"We put up a screen [on your phone] that says, 'the Las Vegas Raiders would like to know you're over 21 — are you okay sharing this information?'"
"If you click 'yes,' they're able to send a beer over to your seat without you ever having to pull an ID out of your pocket."
The system, he says, is "way more appealing to most people than passing your license down" a row of stadium seats — and, from the vendors' perspective, time- and labor-saving.
How it works: Some systems require pre-enrollment — which can be done quickly through an app — but others use neural networks to estimate the age of the person looking at the screen at a checkout.
A system called MyCheckr "takes an image of your face, analyzes that image, and returns whether or not you're over the 'challenge age'" to buy booze or smokes, explains Andrew O'Brien, product manager at Innovative Technology Ltd., the U.K. company behind it.
MyCheckr, being used at Bestway Group alcohol stores, uses an algorithm trained by looking at millions of people of various ages.
It's a lot more reliable than a store clerk, O'Brien tells Axios — and completely anonymous. MyCheckr doesn't store or transmit any data about the people whose faces it scans.
"We know that people are not that good at estimating age," O'Brien says. "As we get older, policemen look younger, dentists, doctors all look younger — we're best at estimating people's age closer to our own age."
"We're seeing a lot of uptake," O'Brien adds. "All the major retailers here are beginning to take it up and test it."
Yes, but: As these systems grow ubiquitous, there are mounting privacy concerns — despite the assurances — and real issues about racial discrimination.
The big picture: Despite public qualms, biometric recognition is expanding in myriad ways — including age verification and beyond.
As alcohol vending machines and self-service "pour walls" proliferate, hotels, bars and other venues are letting patrons verify their age through CLEAR, which has 16 million members, Hall says.
The same CLEAR technology is being used in other ways, he says — to verify your profile on LinkedIn, for example, or to prove that you have a valid driver's license at the Avis counter.
The bottom line: Biometrics are convenient — allowing us to ditch our wallets and open our phones, among other things — and the number of uses is only likely to expand.
https://www.axios.com/2023/07/25/alcohol-biometric-scan-face-palm-age-recognition
About Post Author