FBI Releases Files on Threat to Assassinate Queen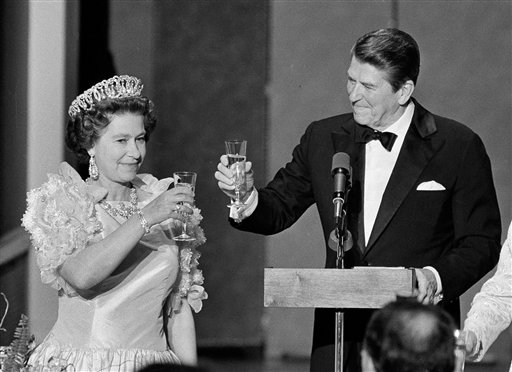 By Rob Quinn,
The FBI has released some of its files on Queen Elizabeth II's travels to the US—including details of an alleged assassination plot during her 1983 visit. The files state that the FBI received a call from a man who said someone he knew from an Irish club frequented by IRA sympathizers claimed his daughter had been killed by a rubber bullet in Northern Ireland and he wanted revenge, the BBC reports "He was going to attempt to harm Queen Elizabeth and would do this either by dropping some object off the Golden Gate Bridge onto the Royal Yacht Britannia when it sails underneath, or would attempt to kill Queen Elizabeth when she visited Yosemite National Park," the file states.
It's not clear whether the FBI viewed the threat as merely "the drunken rant of a bereaved father," but the Golden Gate Bridge walkways were closed as the royal yacht approached, the Times of London reports. According to the newly released files, the man had previously been interviewed by the FBI and was "generally cooperative, although he makes no secret of his sympathies for the IRA." The files go back to 1976, when the queen visited New York City for bicentennial celebrations and a summons was issued to the pilot of a small plane who flew over Battery Park towing a banner that said, England, Get out of Ireland," NBC reports.
In 1991, the Secret Service warned the FBI that "an Irish group had reserved a large block of grandstand tickets" at a Baltimore Orioles game the queen was scheduled to see with then-President George HW Bush. An internal memo from when the queen visited Kentucky in 1989 stated that "the possibility of threats against the British Monarchy is ever-present from the Irish Republican Army," though no specific threat was mentioned.
About Post Author