Pink Floyd Rocker Waters Wears SS Gear in Berlin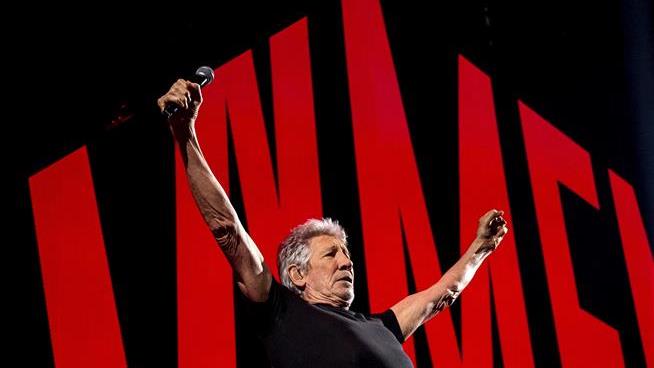 By Steve Huff,
Rock concerts are sometimes explosive, but when former Pink Floyd frontman Roger Waters took to the stage in Berlin, things got hotter than anticipated—and not in a positive way. The Jerusalem Post reports that during his performance last week, Waters donned an SS uniform and compared Anne Frank to late Al-Jazeera journalist Shireen Abu Akleh, a Palestinian-American journalist killed in 2022 during an Israeli raid of the West Bank. The Post explains that a graphic naming "individuals killed by various authorities and regimes throughout the past century," including George Floyd, displayed Abu Akleh's name immediately before Anne Frank's, sparking outrage.
The Forward reports Abu Akleh's listing gave her crime as "Being Palestinian" and sentence as "death." Frank's listing echoed that, stating her crime as "Being Jewish" and the sentence as death. Waters has always been known for his theatrics and controversial views, but this time, it appears he hit a particularly sour note. It wasn't just the crowd inside the arena taking notice, either.
Social media users and activists were quick to condemn the imagery used in the show as antisemitic; during the SS uniform bit, an inflatable pig appeared above the crowd, as did Third Reich-esque banners with crossed hammers instead of a swastika, per the Post. Even the @Israel account tweeted Wednesday, "Good morning to every one but Roger Waters who spent the evening in Berlin (Yes Berlin) desecrating the memory of Anne Frank and the 6 million Jews murdered in the Holocaust."
The show didn't stop in Berlin. Waters' tour made its way to Munich, where independent publication The Algemeiner says fans were greeted by more than 100 protesters wielding signs supporting Israel and opposing Russia's invasion of Ukraine. Charlotte Knobloch, head of Munich's Jewish community, delivered a scathing speech against the concert, branding Waters an "antisemitic arsonist."
https://www.newser.com/story/335666/pink-floyd-rocker-waters-wears-ss-gear-in-berlin.html
About Post Author