Family to Fans: Don't Buy Tom Petty's Clothes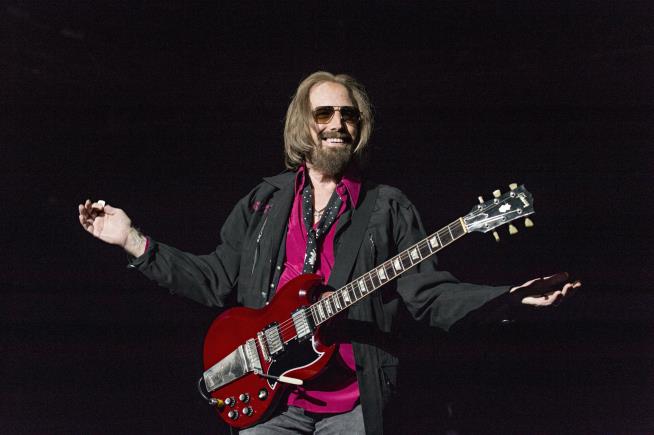 By Rob Quinn,
Tom Petty's family is urging the late rocker's fans not to buy jackets, T-shirts, pants, shoes, hats, and other items being sold by a Boston auction house. More than 40 items of Petty's clothing are listed on the website of RR Auction, along with items like signed albums. The family alleges that the items were stolen from a secured archive, Rolling Stone reports. In a statement Wednesday, they said they believe the auction house "is offering stolen Tom Petty memorabilia with a completely false provenance inaccurate to fact and in complete denial of clear evidence they have been presented."
The items include Petty's iconic black-and-white striped jacket. RR Auction will not disclose "who has provided these items or how they were acquired," the family said. "But they are clearly stolen, there is no other word for it," they said, promising "swift legal action" and saying fans should steer clear of the items to "avoid getting further involved in this legal action." Petty died in 2017 at age 66. The auction house says it acquired the clothes after Jane Benyo Petty, the singer's first wife, lost her home to foreclosure in 2015, the Guardian reports.
On its website, the auction house says contractors disposed of the items after JPMorgan repossessed the home in Encino, California, and "our consignor purchased these items that the bank discarded" in February this year. The company's attorney tells the Guardian that it has been cooperating with Petty's family and "will happily continue to do so without unnecessary hostile threats of litigation."
https://www.newser.com/story/335686/family-to-fans-dont-buy-tom-pettys-clothes.html
About Post Author