Black Couple Kicked Out Restaurant for Allegedly Smelling Like Pot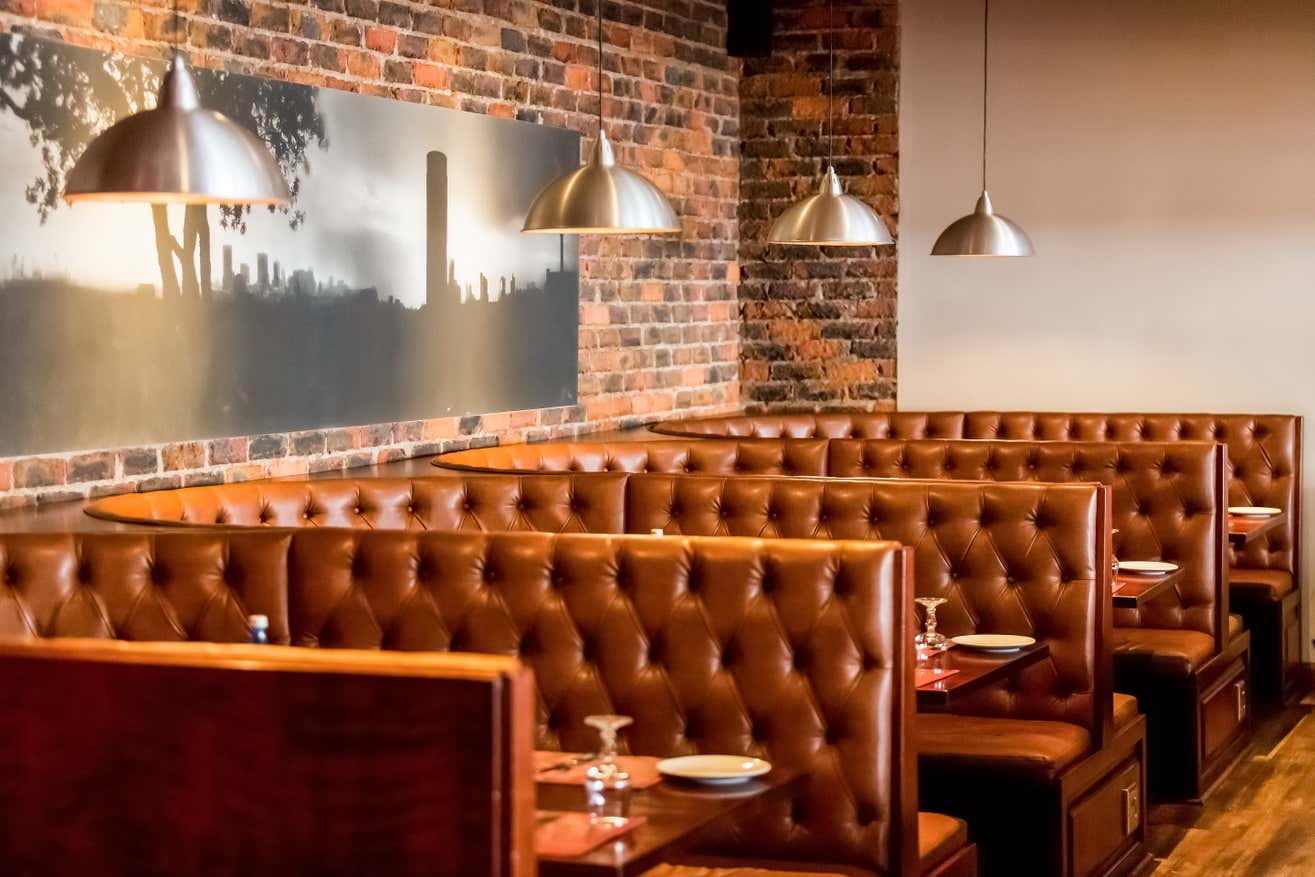 A couple from Coahoma County, Miss. have filed a lawsuit against the restaurant they were ordered to leave from after the manager accused them of smelling like marijuana, according to NBC News. The problem is the two claim they don't smoke.
Dechandria Bass and Dwan Brown were visiting Brown's family in Tennessee last August, the suit says. The couple met with them to eat at Houston's Restaurant. Though manager Kayla Hollins, a white woman, approached their table shortly after they were seated and asked them to leave. Her reasoning? She accused the couple of smelling like pot, per the suit.
Their initial reaction was (and I'm paraphrasing), "I know she ain't talkin' to us," as they insisted they didn't carry the stench of the devil's lettuce. However, while they contemplated how the manager came to her conclusion, Hollins left their table and returned with a police officer.
"I asked you to leave and come back tomorrow because you smell like weed," Hollins allegedly told them.
Well, there is a discrepancy here. Brown and Bass say they don't smoke. How did they reek so bad they had to be asked to leave?
Read more from NBC News:
Carlos Moore, an attorney representing the couple, said Wednesday his clients don't smoke marijuana and hadn't smoked the day they were booted from the restaurant.

What was supposed to be a "great family outing" was "ruined," Moore said. His clients were discriminated against because they are Black, said Moore said, who said the marijuana accusation was "Jim Crow era 2.0 — a new way to discriminate" in the restaurant industry.

The lawsuit names as defendants the restaurant; its parent company, Hillstone Restaurant Group Inc.; General Manager Ralph Price; and Hollins.
Hillstone Restaurant Group responded to the allegations in a statement asserting their company does not discriminate, "as anyone who has ever dined at their restaurant can attest." They also boasted that people of all races dine at Houston's. Yet, when NBC reached out to Hollins, the restaurant said she no longer works there.
This isn't the first time this happened. Another Black couple that same month were apprehended by the manager accusing them of smelling danky, per WHBQ-TV. The two accused were a police officer and high school principal.
Brown and Bass are alleging racial discrimination and seeking $1 million, $500,000 each, for humiliation and embarrassment, per the report.
About Post Author