Teen dies after falling from a cliff whilst trying to stop a dog chasing a rabbit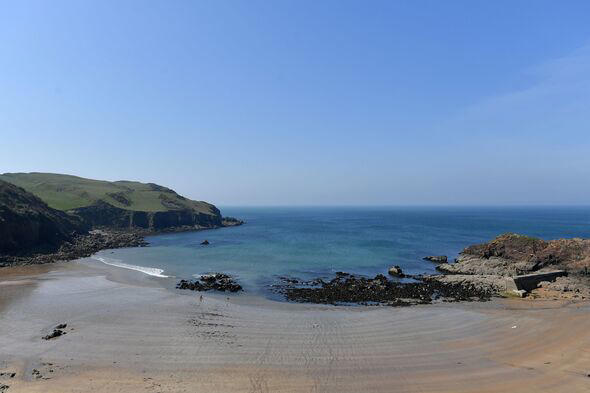 by Christopher Sharp
An 18-year-old teenager has died after falling from a cliff whilst trying to stop a dog chasing a rabbit near Hope Cove in Devon. Police were called to the scene after reports the body of a woman had been recovered.
The tragic incident happened on Friday afternoon with the coastguard being alerted to the teenager at 3.45pm.
It was confirmed that the Coastguard Rescue Teams from Bigbury and Kingsbridge, an Independent Rescue Boat from Hope Cove, and a Coastguard helicopter from Newquay, Cornwall, were sent to the scene alongside ambulance crews.
Around an hour later, Devon and Cornwall Police were informed about what had happened and confirmed the teenager died at the scene.
The teenager's next of kin have since been informed of the incident.
Following the tragedy, police are not treating the death as suspicious, but inquiries are ongoing.
South Hams reported that the teenager had been spotted walking her dog with her boyfriend when she tried to stop it from chasing a rabbit and tripped.
Reports on social media have suggested a similar turn of events, but these details have yet to be confirmed.
A spokesperson for the force said: "Police were informed by the Coastguard at around 4.40pm 19 May that the body of a woman had been recovered from the beach near Hope Cove.
"An 18-year-old woman was reported to have fallen from the cliff and was confirmed deceased at the scene. Her next of kin have been informed. The death is not being treated as suspicious and enquiries are continuing."
https://www.msn.com/en-gb/news/uknews/teen-dies-after-falling-from-a-cliff-whilst-trying-to-stop-a-dog-chasing-a-rabbit/ar-AA1btJh7?ocid=hpmsn&cvid=56b0bec32e734c9bb38704c591c5754e&ei=24
About Post Author