Help! I'm in a Trash Feud With My Neighbors.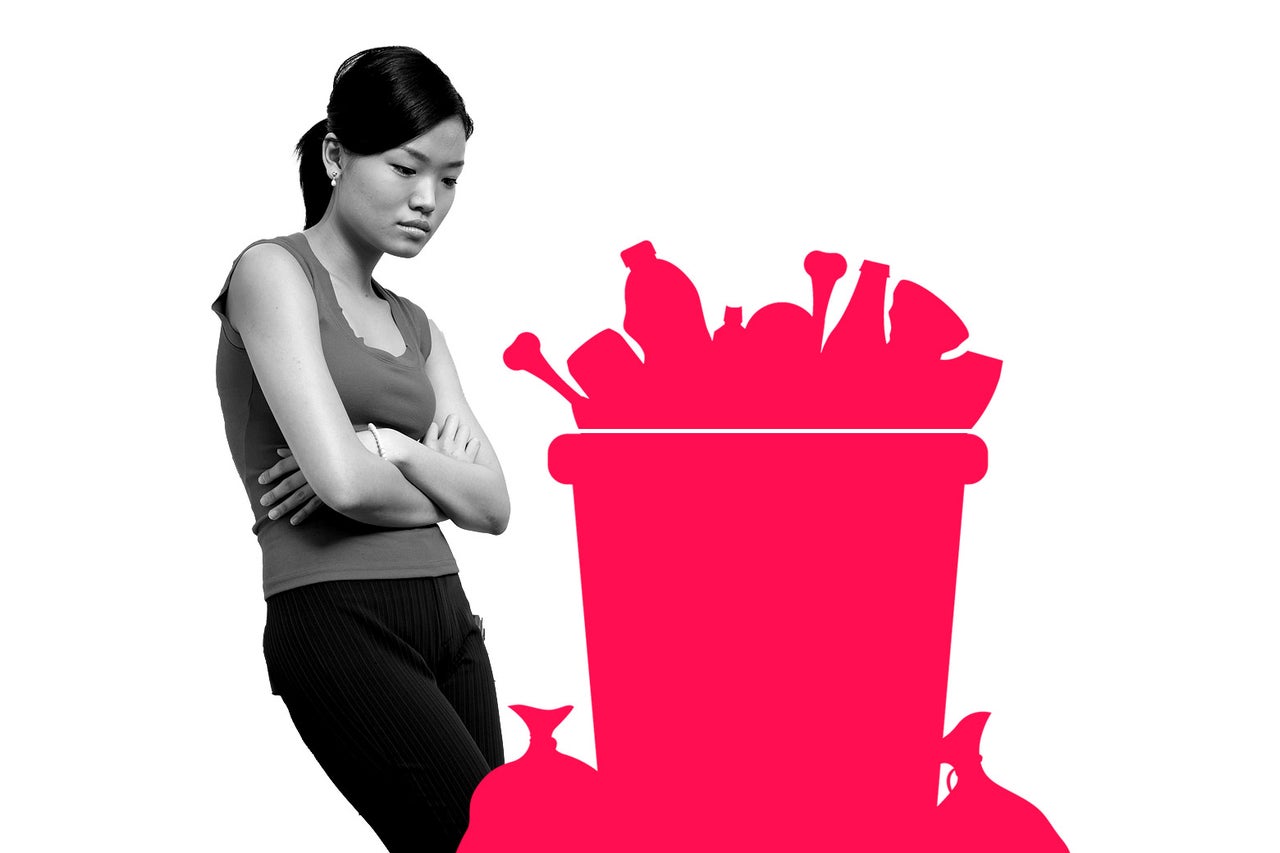 Our town has a (unique?) rule regarding waste disposal—one barrel of trash and one barrel of recycling per household, with no exceptions. If you leave out more, they'll leave it behind (which we discovered after hosting a backyard barbecue for the neighborhood). We live in a duplex, so we are allowed two trash barrels and two recycling bins in front of our building. This is fine for my husband and me. It's just the two of us, so we don't generate an inordinate amount of garbage. But our upstairs neighbors recently had twins, and are obviously generating a lot more trash.
I first noticed them putting their overflow into our recycling bin, mostly boxes from baby furniture, which was a one-time disposal situation. I didn't really mind. But now their garbage bags are ending up in my bins, and there's no room for my own! I spoke to the husband, who said they're generating more trash with the babies, and claims it's really more of an issue to bring up with the town, and he has to be able to dispose of diapers. He seemed to be hinting that my husband and I could skip a week of trash removal because we don't have diapers in the house. (What?!) Up until recently, we've had a solidly cordial relationship with this couple. How do I keep them out of my bins? Go to the wife? Go to the town? I really don't want to involve the landlord if I can help it.
–Trash Talk
https://slate.com/human-interest/2023/05/feud-neighbors-trash-cans-dear-prudence-advice.html
About Post Author