Housekeeper Was Asked to Clean Murder Scene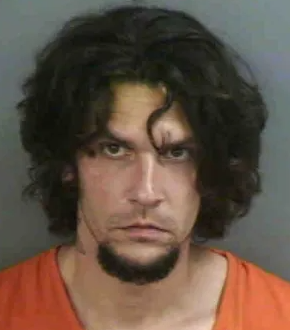 By Rob Quinn,
A Florida man murdered his grandmother with a hammer and asked a housekeeper to clean up the grisly scene, police say. In a Facebook post, the Collier County Sheriff's Office said Anthony Michael Corrado called the woman and asked for help cleaning up a residence in Golden Gate Estates in Naples. "When the housekeeper arrived a blood-stained Corrado led her to a bedroom where the female victim was located," the sheriff's office said. The woman told Corrado she needed to get cleaning supplies, the Naples Daily News reports. She drove off and flagged down a police car a short distance away.
Police believe Corrado's grandfather returned to the residence and was attacked in the time between the housekeeper leaving and deputies arriving. Police found the dead woman and the injured man in the home. "A hammer with blood on it was located on a kitchen countertop. Blood was on the walls and floors inside the residence," the sheriff's office said. "Deputies located Corrado standing outside the residence with blood on his clothing." The 34-year-old was arrested at the scene.
Corrado, who was released from prison last year, faces charges of second-degree homicide and aggravated battery on a person over 65 years of age, WINK reports. Police say the grandmother had an active order of protection against Corrado. Sheriff Kevin Rambosk praised the quick response from deputies—and the quick thinking of the housekeeper " who was able to get herself out of the residence and alert law enforcement."
https://www.newser.com/story/335501/cops-man-asked-housekeeper-to-clean-up-murder-scene.html
About Post Author