Smashed Cobain Guitar Sells for Way Higher Than Expected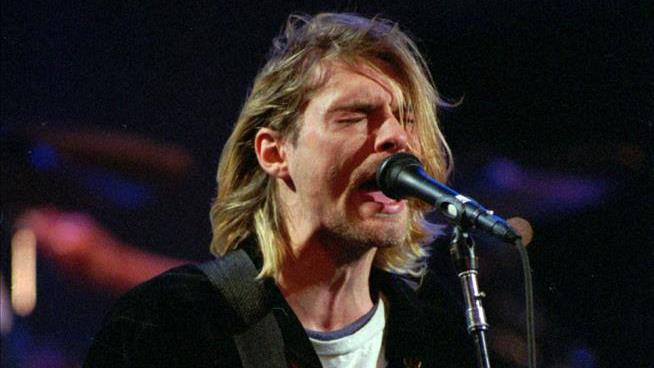 By Steve Huff,
It's tough to be a guitar in the hands of a rocker ready to leave everything they have on stage. A good example is Kurt Cobain's smashed Fender Stratocaster, which the 
AFP
 reports just sold at auction for $595,000—a good deal more than the expected $60,000 and a great deal of money for an unplayable instrument. According to 
Julien's Auctions
, which sold the instrument during an auction at the New York City Hard Rock Cafe, "black-and-white MIJ Fenders were some of Cobain's instruments of choice for live smashing." Julien's listing indicates the Stratocaster sold at Hard Rock Cafe was originally given to musician Mark Lanegan of the Screaming Trees in 1992, during Nirvana's "Nevermind" tour, and all three members of Nirvana—Cobain, Krist Novoselic, and Dave Grohl—signed it in silver marker.
More than a half-million dollars is a lot of money, but the high selling price isn't that unusual for previous items made legendary by passing through Cobain's hands. In 2022, the 1969 Fender Mustang seen in Nirvana's iconic video for "Smells Like Teen Spirit" was sold for $4.5 million, and in 2019, the never-washed sweater Cobain wore while performing on MTV's Unplugged sold for $334,000. Cobain, who struggled with depression and addiction, committed suicide in April 1994.
https://www.newser.com/story/335522/kurt-cobains-destroyed-guitar-sells-for-almost-600k.html
About Post Author