Police Allegedly Stood By While Woman Was Stabbed to Death in Her Home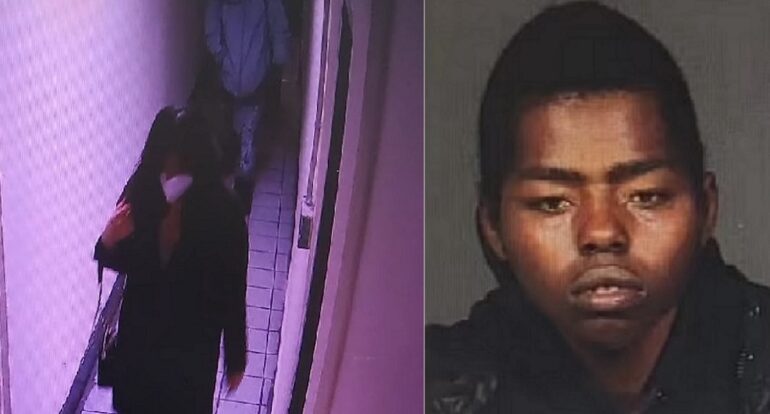 CHINATOWN, NYC—Two police officers heard the desperate screams of an Asian woman who was stalked by a homeless African-American man and murdered in her apartment during an attempted sexual assault. They even spoke with her killer through the door and failed to help, the victim's family claims in a lawsuit.
It was most likely Christina Yuna Lee's duty to be killed in this situation. Owning a firearm is a form of "white supremacy," and defending herself is also a form of "white supremacy," according to talking points by anti-gun advocates.
Her duty was to call the police and wait for help to arrive. It didn't, so her only option was to die
Christina Yune Lee, 35, was attacked by an assailant who snuck in behind her as she entered her Chrystie Street building around 4:20 a.m. on February 13, 2022. Her neighbors heard her cries for help "for at least five minutes" and immediately called 911.
Two police officers from the 5th Precinct—currently unidentified—responded to the 911 calls within four minutes. The 5th Prencint is three blocks away from the Chinatown building.
Authorities heard Lee's screams for help and did nothing, according to a filing against the city.
[Responding officers] "failed to gain entry to Ms. Lee's apartment until Ms. Lee had been stabbed more than 40 times by her attacker and succumbed to her injuries," Boksun Lee, Yuna Lee's aunt, said in the court filing.
"Despite having reason to believe Ms. Lee's life was in imminent danger, [the officers] failed to gain entry to Ms. Lee's apartment or otherwise provide her with any potentially life-saving police or medical assistance at that time," according to the litigation reviewed by the New York Post.
Responding officers waited more than an hour until Emergency Services Unit cops arrived and finally forced open the apartment door.
Lee's topless body, covered with blood, was found inside and Assamad Nash, 25, was found hiding under a mattress. Nash has an extensive rap sheet which includes robbery and petty larceny. He has since been charged with murder, however, he maintains Lee supposedly wanted to have sex with him.
The NYPD declined to comment.
Police Allegedly Stood By While Woman Was Stabbed to Death in Her Home
About Post Author