'Squad' member ripped for demanding trillions in reparations: 'Creating us versus them mentality'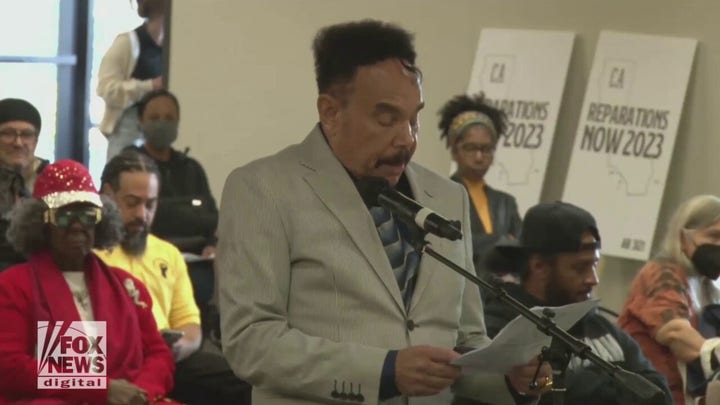 By Fox News Staff |
The Five" co-hosts Judge Jeanine Pirro and Dana Perino weigh in on Democratic lawmakers, including members of "The Squad," calling for trillions of dollars in reparations for slavery.
JUDGE JEANINE PIRRO: Seventy percent of Americans are against it- that's number one. Number two, I just listened to Cori Bush, who, by the way, Cori Bush and Rashida Tlaib, apparently they voted against the resolution to honor police officers killed in the line of duty. I mean, yeah, they're real Americans. But anyway, she just said, Cori Bush, we need – what was it – $91 trillion so that we can then send the money abroad? Wait a minute. I thought this was to repay you for slavery. 
Now, Civil War, people dying. That's not enough. We need to get the money to send it abroad for other people. No. This is absurd. What it's doing is it's creating the anticipation, just like [Calif. Gov. Gavin] Newsom did. He signed the task force. He signed it when it got back. And then he comes back and he actually said, you know, this isn't really all about money. But what they're doing is they're creating division, a possibility of hope that it might happen, and then creating the division of us versus them mentality. "We are owed this," and it's ridiculous. 
About Post Author