NYC may house illegal immigrants at infamous prison: 'We are considering everything'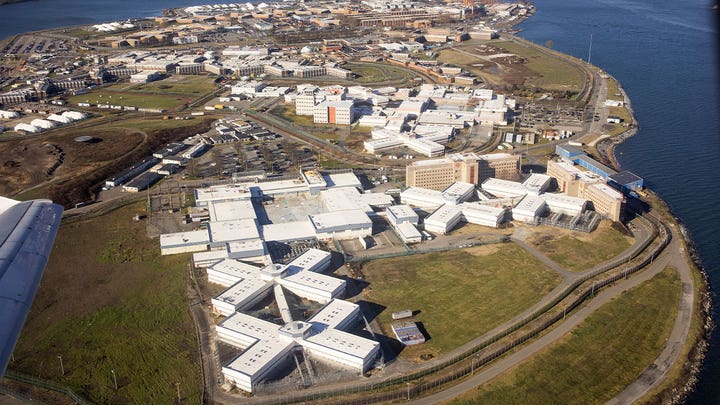 By Aubrie Spady
New York City is reportedly considering using Rikers Island prison to house illegal immigrants from the souther border, after running out of available shelter space in the city.
Sources revealed that officials are pondering the idea as a "last-ditch site" for migrant housing as the Big Apple sees hundreds of new arrivals each day, according to the New York Post.
When asked about the possibility of sheltering migrants at the active jail, Mayor Eric Adams said "we are considering everything," highlighting the severity of the ongoing crisis.
Located near LaGuardia Airport, the infamous prison has housed some of the most violent convicted felons in American history, including serial killer David Berkowitz, known as the "Son of Sam," and Mark David Chapman, the man who murdered John Lennon.
Tupac Shakur and Lil Wayne are among some of the musicians who served time at the infamous prison.
Rikers is known for its violence and mysterious deaths, most recently having an accused murderer fatally jump from a railing while in custody, just weeks after an inmate set a fire in their cell that injured 15 staff members and five inmates.
The city would reportedly open the Otis Bantum Correctional Center (OBCC) on Rikers Island to house the migrants.
It is unclear whether the prison would serve as temporary or long term housing for the migrants, as it is expected to be closed by 2027.
About Post Author