North Carolina teacher accused of having sex with student, busted again with juveniles: police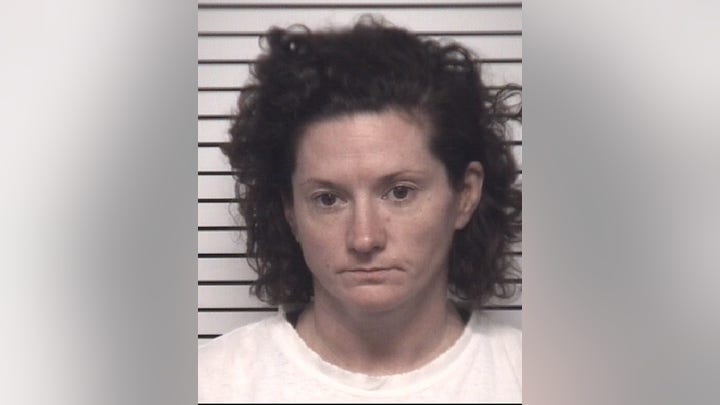 A North Carolina teacher facing two dozen criminal charges stemming from a sexual relationship with a student violated her conditions of bail for the second time and was released again.
Elizabeth Bailey, 37, was involved in a car accident on Mocksville Highway in Statesville, North Carolina, on Saturday, and two juveniles, who were allegedly with Bailey, ran off before responding officers arrived, according to Iredell County Sheriff's Office.
Bailey was in the front passenger seat and admitted to drinking, according to the sheriff's office, which tracked down the two fleeing juveniles. She had allowed one of the juveniles, who was unlicensed, to drive the vehicle, the citation notes.
Bailey was ordered by the court to stay away from the student with whom she is believed to have a relationship with as part of her pretrial release. The other juvenile was taken into custody on an outstanding Juvenile Secure Custody Order.
Bailey was booked on a charge of violating pretrial release, and the North Carolina Highway Patrol cited Bailey for misdemeanor contributing to the delinquency of a minor and misdemeanor charge of allowing an unlicensed driver to drive.
Despite the laundry list of charges and violating pre-sentencing conditions for the second time, she was released from custody without posting additional bond, the Iredell County Sheriff's Office said on Monday.
"Our agency was made aware that District Court Judge Christine Underwood amended the bond to strike the $750,000 bond issued by the magistrate," the sheriff's office said in a statement.
"Bailey is to remain under a posted bond from October 2022 … This investigation is ongoing, and additional charges may follow."
Bailey worked at Northview Academy in the Iredell-Statesville School District as a science teacher when she was first arrested on Aug. 1, 2022. She was suspended after the arrest, according to WSOC-TV.
The school district said Bailey resigned from her role in October 2022, according to the outlet.
Bailey was first arrested on Aug. 1, 2022, and charged with felony statutory rape of a child 15 or younger, felony indecent liberties with a child and felony sex offense with a student.
She was given an electronic monitor and released on $75,000 bond.
A week later, on Aug. 8, 2022, she was charged with felony statutory sex offense with a child under 15 and a misdemeanor contributing to the delinquency of a minor. She was given a $50,000 bond.
On Sept. 2, 2022, she was arrested again on 19 charges, including violating her pretrial release, nine counts of misdemeanor contributing to the delinquency of a minor and nine counts of felony intimidating or interfering with a state's witness.
https://www.foxnews.com/us/north-carolina-teacher-accused-having-sex-student-busted-again-juveniles-police
About Post Author