Man Indicted 18 Years After Ruby Slippers Theft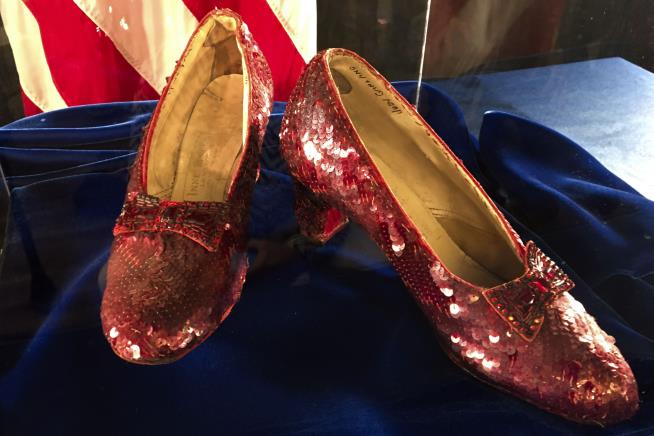 By Rob Quinn,
A man has been indicted on a federal theft charge almost 20 years after one of America's best known pieces of movie memorabilia was stolen. Federal prosecutors in North Dakota say a grand jury indicted Terry Martin in connection with the 2005 theft of a pair of ruby red slippers worn by Judy Garland in The Wizard of Oz, the AP reports. The slippers, one of four remaining pairs Garland wore in the 1939 movie, were recovered in 2018 after what authorities described as a sting operation that followed an extortion; no suspects were apprehended at the time.
According to an indictment filed in US District Court in Minneapolis, Martin stole the slippers in a burglary at the Judy Garland Museum in her hometown of Grand Rapids, Minnesota, MPR reports. He has been charged with one count of theft of major artwork. "At the time of theft, the slippers were insured for $1 million but current fair market appraisal value the slippers at $3.5 million," prosecutors said in a press release.
https://www.newser.com/story/335390/man-indicted-18-years-after-ruby-slippers-theft.html
About Post Author