Russian café selling $8 breast-milk coffee (VIDEO)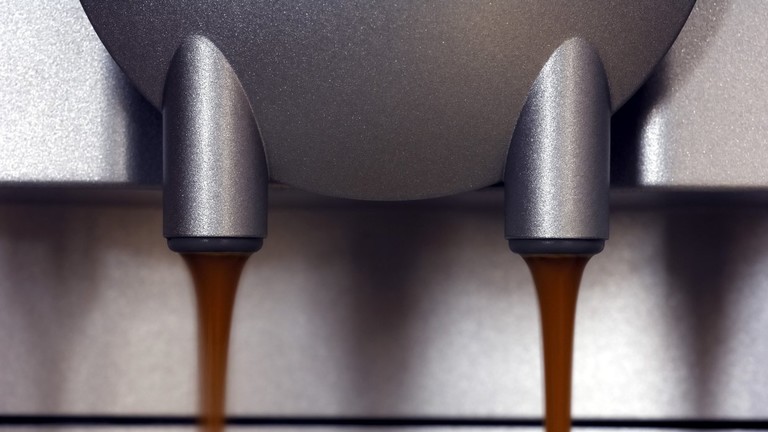 A small café network in the Urals city of Perm has begun brewing and serving breast-milk coffee, Russian online outlet Mash reported on Tuesday. It included an interview with the café's owner and with one of its suppliers, a breastfeeding mom.
So far, the extraordinary enterprise remains small-scale, with around 50 cups of the special cappuccino sold every day at three cafés owned by businessman Maxim Kobelev. Currently, around nine mothers are supplying the business, he told Mash, yielding around five liters of breast milk per day for his outlets' coffee-brewing needs.
The enterprise appears to be quite lucrative, given that the brew is sold at the unusually high price per cup of 650 rubles (around $8), while a regular cappuccino the same size costs some 150 rubles (less than $2) on average in Russia.
.
At the same time, the mom-suppliers are being paid 1,000 rubles ($12) per milk bag by the café owner, who insists they provide all the necessary medical documents to prove their milk is safe for use. One of the suppliers told Mash that it was a hefty income for her. She also said she's had breast milk in abundance, so her baby is also well fed.
Kobelev is planning to expand the enterprise and is looking for more nursing mothers to boost the operation's breast-milk stocks. He says he expects to be selling 1,000 cups of the special beverage daily before the end of the year. It was not immediately clear whether he conducted market research on whether a high demand for such an exotic brew actually exists in Perm, which has a population of a little over one million.
About Post Author