Obama lectures Americans on gun control and wishes US could have strict gun laws like Australia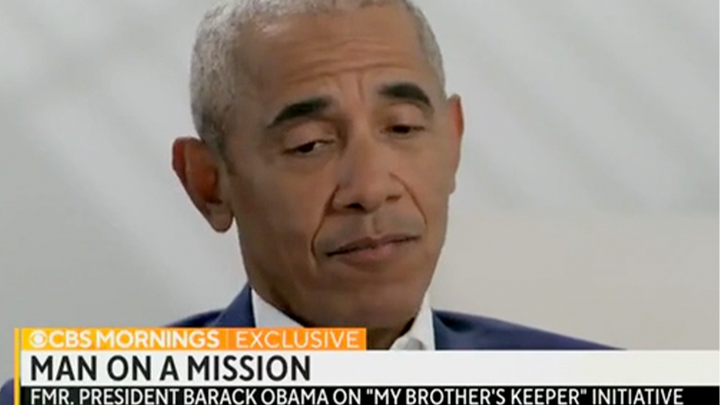 Rick Schindler
Former President Barack Obama, in a recent interview with CBS, criticized the lack of gun control in the US and called for the US to respond to mass shootings with gun laws like those in Australia, where there is no legal right to own a firearm.
When asked why America can't emulate Australian gun control, Obama made no mention of the Second Amendment to the US Constitution guaranteeing the right to own guns, merely claiming that gun rights had become an "ideological" and "partisan issue."
In the same interview, the former president also bemoaned the "fragmented media environment" in which Americans live, saying it is leading citizens to occupy "other realities".
Obama made his statements during an exclusive show on CBS Mornings, where he told co-host Nate Burleson about some of the biggest threats facing the country, namely gun violence and misinformation.
Discussing gun violence in America, the 44th President declared, "We are unique among advanced, developed nations in routinely tolerating gun violence in the form of shootings, mass shootings and suicides."
He then pointed out that Australia is a country to emulate in preventing mass shootings. He said, "You know, fifty years ago in Australia there was a mass shooting and they said, 'No, we don't do that anymore.'"
"Normally one would expect a society to respond when its children are at risk," Obama added.
It is worth noting that there is no legal right to own a gun in Australia. The Australian Parliament website clearly states: "First, unlike the situation in the United States, there is no legal right to own guns. The possession and use of a firearm in Australia is restricted to persons who have a genuine reason and self-protection. "does not constitute a valid reason to possess, possess or use a firearm."
Burleson then asked, "Why is this so difficult for us?" Obama's response did not mention the existence of the Second Amendment, but noted that gun ownership was linked to the "culture wars."
CNN analyst calls shooter's identity a 'distraction': 'Pronouns don't kill children, kill people with guns'
He claimed: "Somehow – and there are many historical reasons for this – gun ownership has become an ideological and partisan issue in this country in a way it shouldn't be. He's become something of a proxy for disputes about our culture's wars."
The former president continued, saying, "Rather than thinking about it very pragmatically, we actually end up arguing about identity and emotions and all sorts of things that have nothing to do with the safety of our children."
Elsewhere in the interview, speaking of "culture wars," Obama mentioned the divisions in the country caused by "fragmented media."
After Burleson asked, "What keeps you up at night?" Obama replied, "What worries me most is the extent to which we are now having a divided discussion, partly because we have a divided media."
After noting that when he was young, Americans only had "three television channels" for news, he said, "What worries me most today is the fact that because of the fragmentation of the media, we almost live in different realities."
He added, "In the past, when something happened, everyone could say, 'Okay, we might not agree on how to solve the problem, but at least we all agree that this is a problem.' Now people will say, 'Well, that didn't happen,' or 'I don't think so.'"
Obama lectures Americans on gun control and wishes US could have strict gun laws like Australia
About Post Author