Man suspected of murdering woman on Arizona hiking trail admits he wanted 'to look like her,' uses 'they/them' pronouns on LinkedIn: Report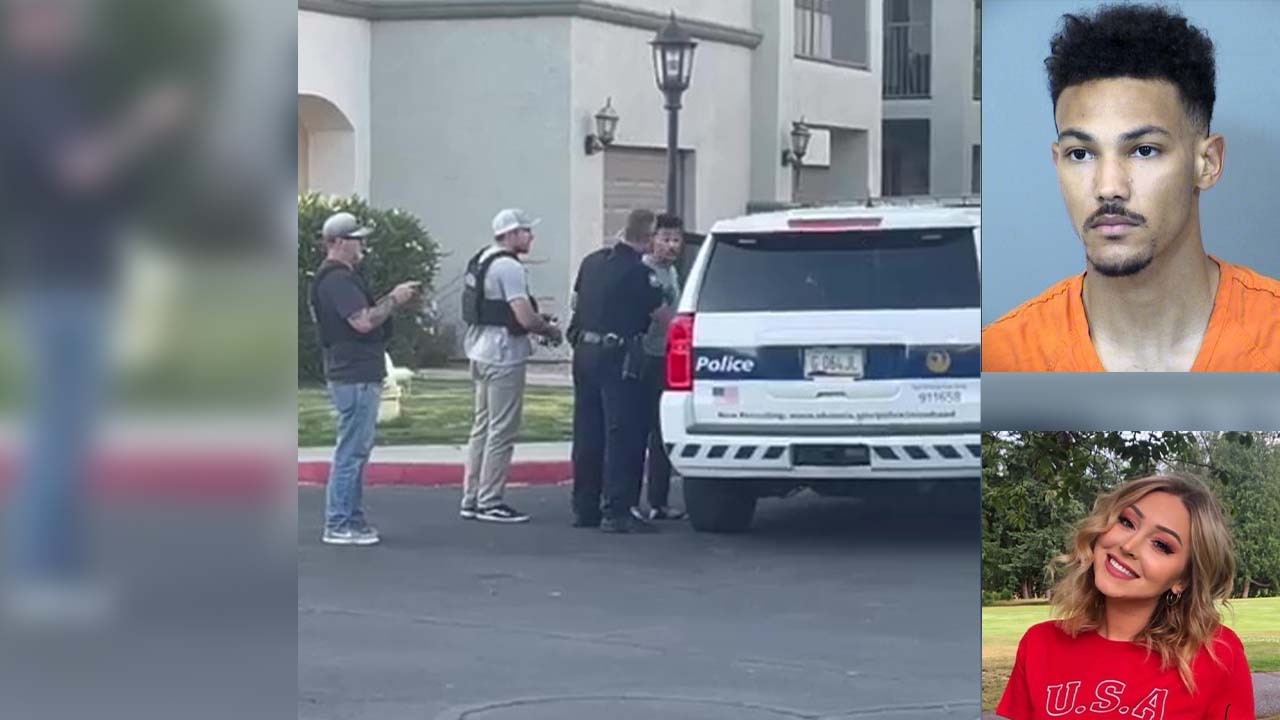 More details have emerged regarding the man suspected of murdering a woman on a hiking trail in Arizona. The man reportedly admitted to police that he has struggled with his sexuality, and he may have even used "they/them" pronouns on a social media profile.
On April 28, 29-year-old Lauren Heike went out for some exercise at a hiking trail near the border between Scottsdale and Phoenix. At some point, a man approached her from behind and violently attacked her. Reports indicate that Heike was stabbed at least 15 times and that she had defensive wounds on her hands and arms, though evidence indicates that she was not sexually assaulted. Heike later died from her injuries, and her body was discovered the following day.
Less than a week later, police arrested Zion William Teasley in connection to the fatal stabbing. Though just 22 years old, Teasley already has a violent criminal history. In 2020, he pled guilty to armed robbery, disorderly conduct, and robbery and spent 16 months in prison. Police said that DNA evidence collected from Heike's shoe and cell phone data implicated Teasley.
When police confronted Teasley with surveillance footage showing a man fleeing the hiking trail area, Teasley initially stated, "That's me," but later walked that statement back and claimed he wasn't sure. He then gave a strange response to a question regarding Heike's death. "I am definitely not the person who plans to kill another person," he said, according to police. "If I was going to do something like that, it wouldn't be premeditated."
Teasley also reportedly made other comments during interviews with police that indicate that he is a very disturbed man. When shown a picture of Heike, Teasley recognized her and admitted that he "wanted to look like her." He also shared that, as a man raised with Christian values, he has struggled with his sexuality and wondered whether his sexuality will affect his eternal salvation. Police did not clarify exactly how Teasley identifies sexually.
In addition, a scan through LinkedIn profiles suggested that Teasley may not necessarily identify as male and that he does believe in preferred pronouns. A profile reportedly created by Teasley lists "they/them" pronouns next to his name, and the background photo encourages those who visit his page to "amplify black voices."
Teasley remains in Maricopa County jail on charges which include first-degree murder and probation violation. The possible probation violation means he cannot be bonded out of custody.
While the legal process continues to play out, Heike's family is left to mourn and plead for justice. She was "beautiful inside and out," said her mother, Lana Heike. "She had such a kind heart. Everybody who met her loved her."
"She was my little girl," added Heike's father, Jeff. "I'm really going to miss her."
https://www.theblaze.com/news/man-suspected-of-murdering-woman-on-arizona-hiking-trail-admits-he-wanted-to-look-like-her-uses-they-them-pronouns-on-linkedin-report
About Post Author