Family Fight Over Trust of Lisa Marie Presley Is Over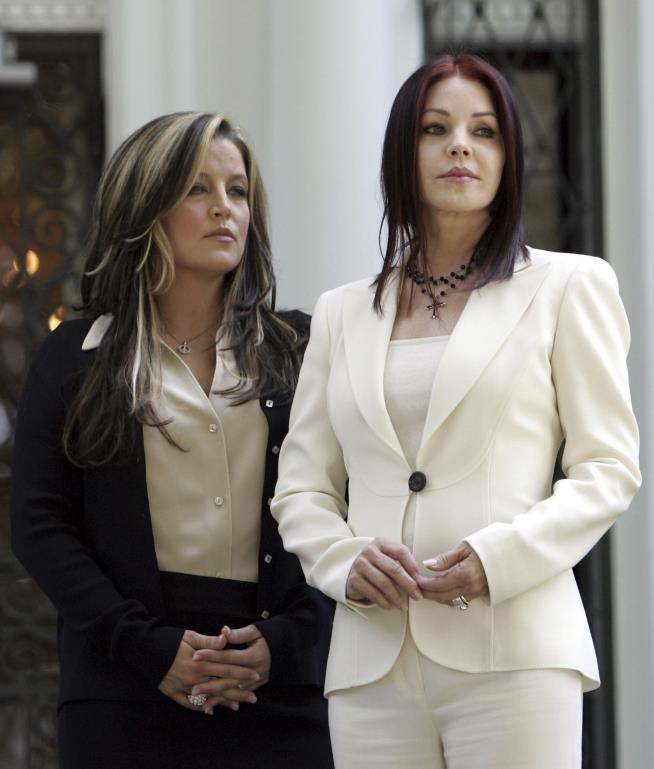 By Bob Cronin,
May 16, 2023 2:34 PM CDT
The legal fight between the late Lisa Marie Presley's loved ones is over. Her mother, Priscilla Presley, and her daughter, Riley Keough, have reached an undisclosed settlement regarding Lisa Marie's trust, reports TMZ. "Everyone is happy," said Ronsen Shamoon, Priscilla's lawyer, per People. "Unified and together and excited for the future." And "[Riley] would not have agreed to the settlement if she was not happy with it," added her attorney, Justin Gold. The dispute centered on the validity of a 2016 amendment to Lisa Marie's living trust—Priscilla objected to it upon learning of her daughter's death.
Priscilla Presley has gone to court in an attempt to keep control of the estate of her daughter, Lisa Marie Presley. A filing this week in Los Angeles Superior Court, reviewed by NBC News, asks that an apparent amendment to the trust naming Riley Keough, Lisa Marie Presley's daughter, a co-trustee be declared invalid. Among the reasons listed for arguing the amendment appears bogus are that it misspells the mother's name and that Lisa Marie's signature "appears inconsistent with her usual and customary signature," per TMZ. Lisa Marie Presley, the daughter and sole heir of Elvis Presley, died this month.
A living trust was set up in 1993, then reworked in 2010, the filing says. In the second configuration, per Today, Priscilla Presley and Barry Siegel, her former business manager, were made co-trustees. But Priscilla Presley discovered a document this month, dated March 11, 2016, that removed them. In their place, the document listed Riley Keough, Lisa Marie's daughter, and her son, Benjamin Keough, who died in 2020. If the amendment is valid, that would leave Riley Keough as the only trustee. The new filing contends the amendment was never delivered to Priscilla Presley and wasn't notarized, per Yahoo Entertainment.
https://www.newser.com/story/330895/priscilla-presley-challenges-change-in-daughters-trust.html
About Post Author