Man allegedly swaps places with dog after he's pulled over; man faces DUI charges, dog receives playful 'warning'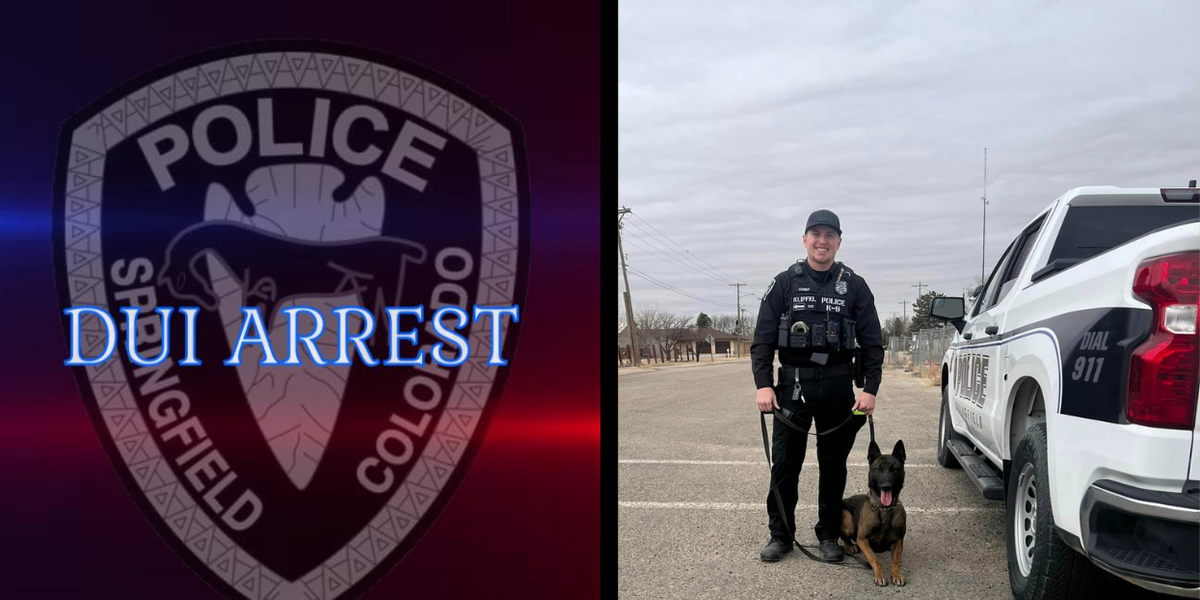 A man who tried to switch places with his dog after being pulled over for speeding Saturday night is facing multiple charges, including driving under the influence of alcohol or drugs, police reported.
An officer from the Springfield Police Department was in the midst of conducting a traffic stop and witnessed the unusual ploy unfolding.
The incident took place around 11:30 p.m. near 7th and Main Street in the small Colorado town of Springfield, just 30 miles north of the Oklahoma state line.
Police say they stopped the man for traveling 52 miles per hour in a 30mph zone. While approaching the vehicle, the officer watched the man trying to switch places with a dog riding in the passenger seat.
The man, who "showed clear signs of intoxication," denied being the driver of the vehicle.
As if the attempt to switch places with the dog and to deny driving the car weren't bad enough, the man reportedly ran away from officers when asked about his alcohol consumption.
Fortunately, he only made it about 20 yards before the officer apprehended him.
Police say the man, who had two active warrants for his arrest out of Pueblo, got lost while driving from Las Animas to Pueblo.
After being medically cleared at a hospital, the unnamed man was booked into the Baca County Jail for his warrants.
The attempted switcheroo unsuccessful, the man was charged with driving under the influence of alcohol and/or drugs, driving while ability impaired, driving under suspension, speeding, and resisting arrest.
Police the dog is being cared for by an acquaintance while the man who tried to have the innocent canine pinned for speeding spends time in jail.
"The dog does not face any charges and was let go with just a warning," the SPD joked in its Facebook post detailing the bizarre event.
The SPD's post about the arrest generated plenty of social media buzz, with the memes coming in at a fast and furious pace.
"I'm just here to figure out what happened to the dog," one responder said.
Others theorized that the man ending up in Springfield while trying to go from Las Animas to Pueblo might have been another clue that his ability to navigate was not in top form. Springfield is southeast of Las Animas. Pueblo is slightly northwest.
A post of a humorous photo of a dog in a police lineup saying "I was framed, officer!" was well received.
https://www.theblaze.com/news/dui-arrestee-tries-switching-places-with-dog
About Post Author