Convicted Florida felon charged after fatally shooting man with machete in self-defense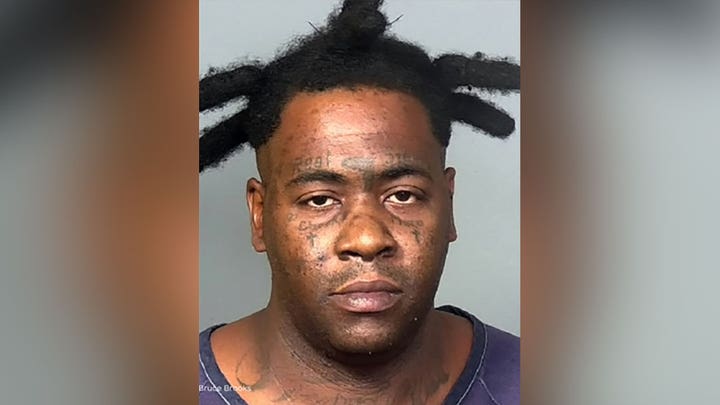 A convicted felon from Bradenton, Fla., reportedly shot and killed a man in self-defense on Sunday after a man approached him with a machete.
Bradenton Police Department officers responded to a reported shooting around 3:30 a.m. Sunday and found a man suffering from two gunshot wounds upon arrival.
The victim, whose name was not released by police, was taken to a nearby hospital and later pronounced dead.
Investigators were trying to locate 35-year-old Bruce Brooks, who fled the scene after shooting the man dead, although police said he was not a suspect.
Brooks, who already had a criminal record, eventually contacted investigators and told them just before 3:30 a.m. that the 32-year-old victim had been involved in a domestic argument outside his home.
Brooks said the argument later escalated to the victim yelling at neighbors, then arming himself with a machete, going into a neighboring yard and approaching Brooks.
He said he slept in the carport at the time.
When Brooks woke up and saw the victim coming towards him with a machete, he shot the victim with a handgun in self-defense, police said.
However, because Brooks is a convicted felon, he is barred from owning a firearm.
Ultimately, he was charged with possession of a firearm by a convicted felon.
Police said the investigation is ongoing and anyone with information about the incident is urged to contact Detective Jeff Beckley or Detective Todd Freed at 941-932-9300.
Those wishing to remain anonymous can call Crime Stoppers at 1-866-634-8477.
Convicted Florida felon charged after fatally shooting man with machete in self-defense
About Post Author