Maryland Cops Chase 5-Ton Military Vehicle on Highway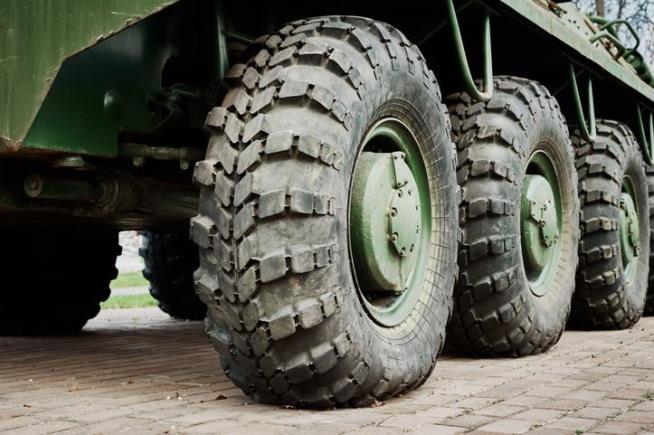 By John Johnson,
Police in Maryland say 38-year-old Michael Stevens had quite a day on Friday: A few hours after being released from the Harford County Detention Center, they say he stole a 5-ton military truck, led police on a bizarre highway chase, then ended up under arrest and right back where he started—at the detention center. Stevens allegedly smashed into a few cars while behind the wheel, but nobody was injured, reports CNN. The county sheriff's office says in a release that Stevens stole the privately owned 923-A military vehicle from a residence in Bel Air about 6:30pm.
"The homeowner hopped onto the truck, trying to prevent the theft, and the person drove off," Sheriff Jeff Gahler tells WBAL. "Luckily, the homeowner was able to separate himself from the vehicle without being injured." The truck eventually ended up on I-95, though police attempts to stop it proved fruitless. Eventually, authorities say Stevens drove into the city of Baltimore, abandoned the truck, then was arrested trying to flee on foot. He faces a slew of charges, including motor vehicle theft.
https://www.newser.com/story/335219/cops-he-stole-military-vehicle-led-police-on-highway-chase.html
About Post Author