Family Discovers 'Orphan' Dad Killed His Parents in 1958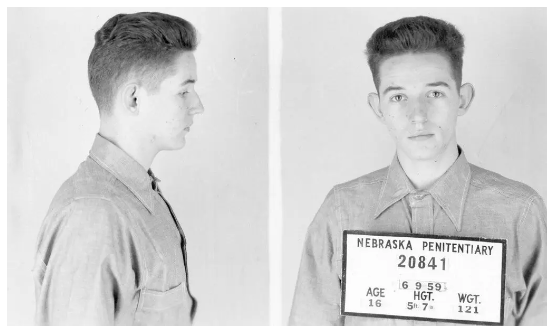 By Rob Quinn,
A man in Australia who tried to learn more about his late father's background discovered that he had covered up a huge secret for 43 years. The US Marshal Service says the man known to his family as John Vincent Damon was actually William Leslie Arnold, who killed his parents in Omaha, Nebraska, in 1958 and escaped from prison nine years later, the Washington Post reports. Arnold was 16 years old when he shot his mother and father in an argument over the family car and buried them in the backyard, reports the Omaha World-Herald. Four months after his escape in 1967, he married a divorced mother of four in Chicago. He began working as a salesman and the family moved to Cincinnati, then Miami as he became a successful businessman.
Investigators say Arnold divorced his wife and moved to Los Angeles in the late 1970s, where he remarried and had a son and daughter. In the early 1990s, however, he abruptly cut contact with his stepchildren and had a "distinctive" mole removed, the World-Herald reports. With his new family, he moved to New Zealand in 1992 and then to Australia in 1997. He died in Australia in 2010 at age 67, his dark secret still intact. In the US, the case remained cold until 2020, when Omaha-based deputy US Marshal Matt Westover took it on and obtained a DNA sample from Arnold's brother. Westover then waited to see if DNA from a previously unknown relative would appear on a genealogy website. He got a hit in August last year, when Arnold's son tried to learn more about the father who had told him he was an orphan from Chicago.
Westover says the son, who was 19 when his father died, took the news hard. "Their family didn't know any of this stuff, and so it's hard not to feel bad for them," Westover tells the New York Times. Before his escape, Arnold was considered a model prisoner at the Nebraska State Penitentiary. In Australia, he lived a "great life and apparently changed his ways," Westover says. "He was a great father to them," he says of Arnold's family. In March, Westover visited Australia to wrap up he case. He spent time with Arnold's family and visited the fugitive's grave. He says he's glad Arnold died years ago—because otherwise, he would have had to arrest him and take him away from his family when he was in his 80s.
Arnold's son tells the World-Herald that he has come to terms with his father's past and the family believes he truly regretted his crime. "He was a good father who committed his entire life to my sister and I, and I pretty much owe him everything," he says. He has had Zoom conversations with Arnold's three surviving stepchildren. While in high school and in a prison band, Arnold was a renowned saxophone player. His son says he started playing saxophone himself as a teenager, but in a sign of how much Arnold concealed his past, his father never once picked up the instrument.
https://www.newser.com/story/335037/family-discovers-father-was-a-fugitive-for-43-years.html
About Post Author