Woman who sued Subway for having no tuna in tuna sandwiches seeks dismissal; Subway says it's owed $600K in attorney's fees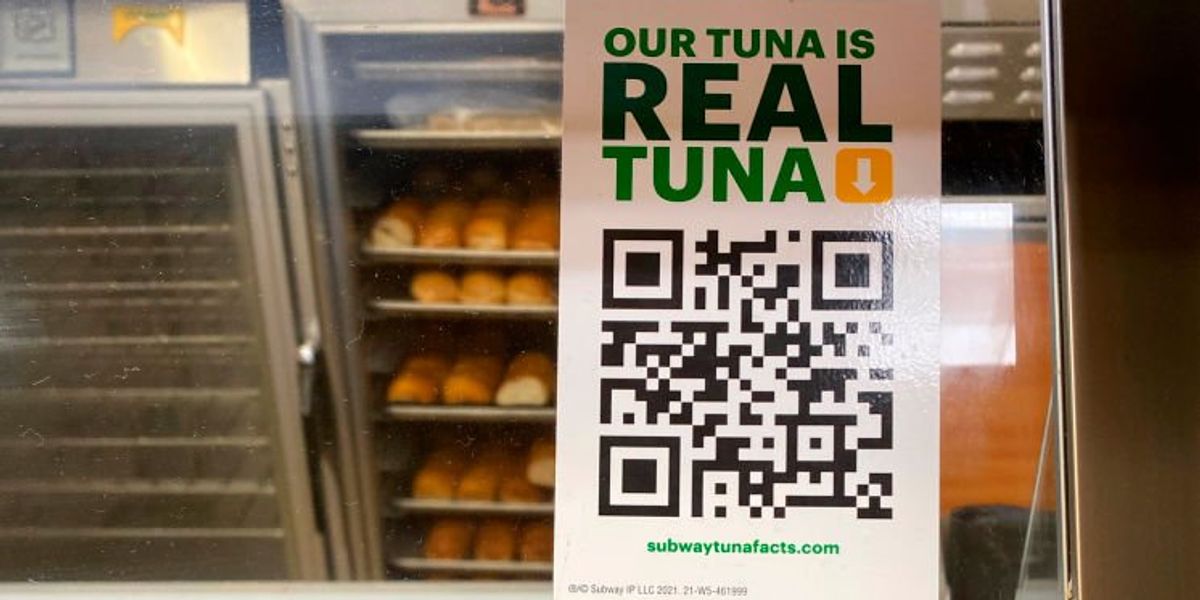 A California woman who sued Subway on the grounds that its tuna products didn't actually have tuna asked to have her lawsuit dismissed because she is pregnant, the Daily Mail reports.
In response, Subway has demanded the woman's lawyers be sanctioned for bringing a frivolous case and has asked that she pay $618,000 in legal fees.
Nilima Amin claimed in 2021 that she had conducted tests on the sandwich chain's tuna salad and found that it was made from "anything but tuna." The mixture was allegedly composed of other fish species, chicken, pork, beef, and perhaps even no tuna at all. She claimed she ordered Subway tuna products over 100 times and was cheated out of the health benefits of the fish product.
Amin and a co-plaintiff who helped her with the testing sued Subway for fraud, intentional misrepresentation, unjust enrichment, and more. Moreover, the plaintiffs said that they were "'tricked into buying food items that wholly lacked the ingredients they reasonably thought they were purchasing."
[Subway] is saving substantial sums of money in manufacturing the products because the fabricated ingredient they use in the place of tuna costs less money," the pair claimed.
Expectedly, Subway denied these claims, saying there was "simply no truth" to them.
The accusers reportedly walked back their claims, saying in a filing that they couldn't determine whether the tuna was "100% sustainably caught skipjack and yellowfin tuna."
In July 2022, a U.S. District Judge rejected Amin's claim that "reasonable consumers" would expect only tuna and nothing else in the product and called it a "fact of life" that mayonnaise would be in it.
In May 2023, a filing said that Amin wanted to end her lawsuit due to being pregnant, as she claimed her morning sickness was "severe" and "debilitating," and therefore she is "unable to proceed with the obligations as plaintiff." She still wanted the opportunity to sue again in the future, however.
For these reasons Subway has called the lawsuit "ever-changing" and wants the "high-profile shakedown" to come to an end. The restaurant said the lawsuit caused severe harm and is requesting the plaintiff's team pay legal bills and that Amin's proposal for a class action lawsuit be dismissed.
About Post Author