'No compassion': 2 paramedics fired for erroneously declaring a man dead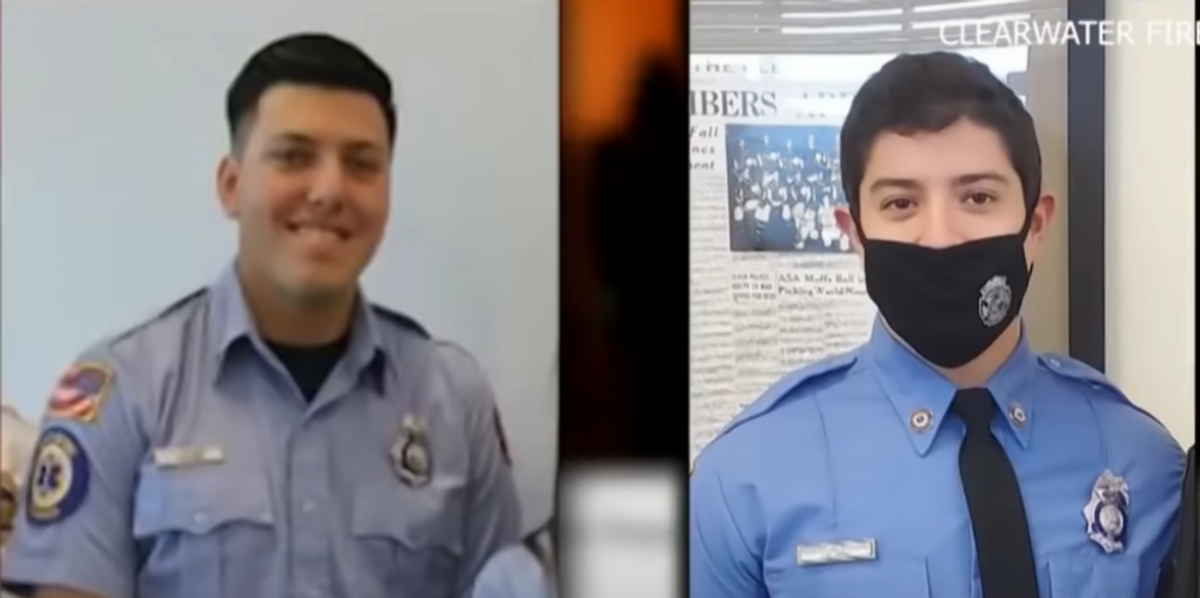 Two paramedics in Florida were fired for mistakenly declaring a man dead who was later found by a deputy to be still breathing.
NBC affiliate WFLA 8 reported that two medics from Clearwater Fire and Rescue were fired over an incident in February 2023 when Phebe Maxwell found her 66-year-old father, Thomas, lying of the floor. "I started CPR immediately and my mom called 911," Maxwell said. "When the EMTs got there, they told me you could stop doing that now," she recalled. "No, I'm not going to, he's not dead."
The fire department said the medics, Jacob Rivero and Sebastian Pickens, pronounced the man dead "shortly after arrival" and left the scene once the Pinellas County Sheriff's Office arrived to investigate. A deputy then discovered the man was still breathing. Approximately 28 minutes elapsed between the 911 call and a second crew arriving from Largo Fire Rescue after the deputy's realization.
Clearwater Fire and Rescue Chief Scott Ehlers said the two medics failed their oath of office, as well as the patient and the citizens of Clearwater. Ehlers remarked that instead of declaring the situation as a cardiac arrest, which would have brought in more resources, the pair of medics pronounced the man dead and then notified law enforcement before going to another call.
"They had all the advanced life support equipment at their fingertips with more coming," the chief said. "They chose not to use it and canceled the others."
Ehlers said that Rivero and Pickens should have reassessed their initial findings and that there was no training or equipment failure.
"The protocols and policies were not followed, this was a lack of performance," he said.
"Our whole purpose for our profession — the people, that is why we are what we are," the chief added. "That way with the firefighters they call us for when they need help, it doesn't matter, and we respond. We respond in the most expedient manner with compassion. Tears me apart to see individuals in this profession that do not have the compassion."
Maxwell, the daughter, said she had to "call my family in Ohio and tell them that my dad was dead and then 10 minutes later, I had to call them back and tell them he's not dead."
"There was there was no compassion, no empathy, they just didn't care. If you have a job like that, you're supposed to care," Maxwell continued.
Chief Ehlers issued a public apology and will decide whether or not to advise the state to revoke the medic licenses of the pair in question.
Like Blaze News? Bypass the censors, sign up for our newsletters, and get stories like this direct to your inbox. Sign up here!
About Post Author