Florida Is Ready to Pave Roads With Radioactive Substance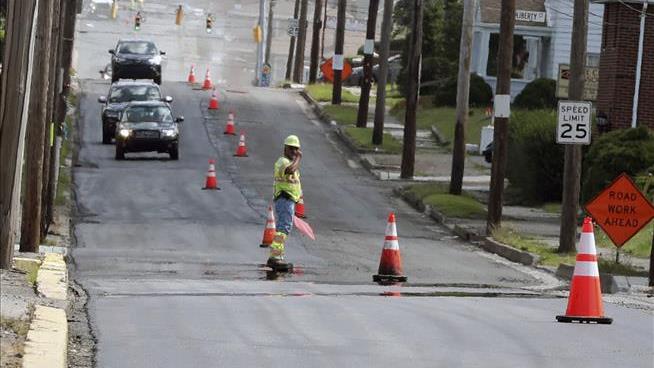 By Steve Huff,
Lawmakers in Florida have proposed legislation that could change the fabric of the state's infrastructure, reports NPR. The controversial proposal aims to use radioactive material, specifically a waste substance produced by the fertilizer industry called phosphogypsum, as a component in pavement on the state's roads. Bill advocates argue in part that phosphogypsum is not actually considered "solid waste," which would make its use against EPA rules, and that the rules do permit research use. The AP reports that the substance has raised real concerns among environmental groups, who warn that phosphogypsum, which produces radium-226 as it decays, could pollute local waterways that absorb runoff from storms.
Critics worried about the bill—which has been passed by the legislature but not yet signed by Gov. Ron DeSantis—signed a letter of concern by the Center for Biological Diversity. It said that "radioactive phosphogypsum in roads is not a solution to the fertilizer industry's toxic waste problem," and "Florida should not be a test subject in the industry's reckless experiment." Florida Insider quoted Center attorney Ragan Whitlock, who called this a "dangerous plan to pave Florida's roads with toxic phosphate mining waste," and said it "is an egregious handout to an industry that has a lengthy history of damaging the environment and putting public health at risk." The EPA told NPR that it still needs to review the bill and the agency conducts those on a "case-by-case basis." The bill is awaiting DeSantis's signature, but even if he doesn't sign, NPR reports it will automatically go into effect.
https://www.newser.com/story/335020/florida-ready-to-pave-roads-with-radioactive-material.html
About Post Author