We Got Bigger Noses From Neanderthals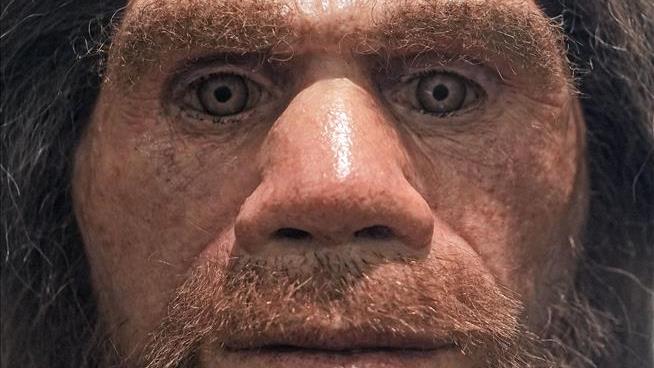 By Steve Huff,
Scientists have made a fascinating discovery revealing more about human and Neanderthal interactions in prehistory: a gene that affects the size of our noses actually comes from our Neanderthal cousins, per Phys.org. One theory is that our predecessors developed larger noses to better adapt to colder climates as they left Africa, per IFL Science. "Some DNA inherited from Neanderthals influences the shape of our faces," says Dr. Kaustubh Adhikari of University College London, one of the authors of the study published in Nature. "This could have been helpful to our ancestors, as it has been passed down for thousands of generations."
Researchers crunched data from over 6,000 folks across Latin America. Subjects of the UCL CANDELA study had a mix of European, Native American, and African roots, but the team didn't just look at their genetic info. Additionally, they studied images of their faces, measuring distances between points—like from the tip of the nose to the edge of the lips—to determine whether different facial traits were linked to specific genetic markers. The team found 33 regions in the genomes studied that appeared to influence face shape. One part, ATF3, stood out. Many people with Native American ancestry (and some with East Asian ancestry) had Neanderthal genes in this area, contributing to a longer nose.
Plus, this gene region showed signs of natural selection, hinting that having these Neanderthal genes might have given some survival edge. If so, this isn't the first instance scientists have discovered where Neanderthal ancestry may have provided some benefits for modern humans. As Psychology Today noted in 2021, Neanderthal genes may have helped strengthen our immune systems in general, adding extra ability to fight off some infections. On the flip side, however, some Neanderthal gene variants might also be linked to an increased risk of developing health conditions including lupus, Crohn's disease, and type 2 diabetes. Genetics is a complex field, so there will be more Neanderthal-related secrets revealed as research continues.
https://www.newser.com/story/334969/we-got-bigger-noses-from-neanderthals.html
About Post Author