White House Is Cracking Down on Airline Cancellations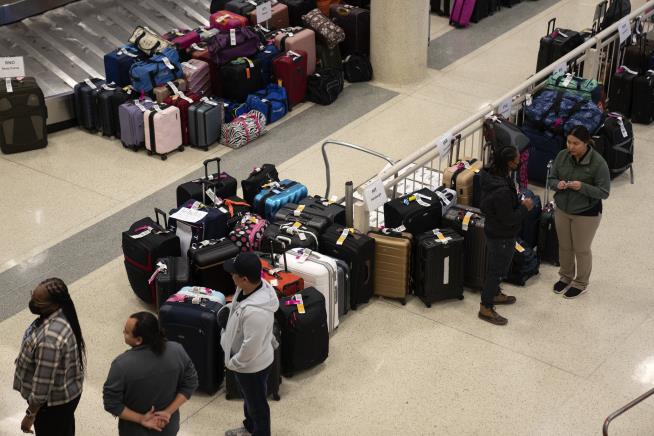 By Newser Editors
The Biden administration is proposing new regulations that would require airlines to compensate passengers and cover their meals and hotels if they are stranded for reasons within the airline's control. As the AP reports, President Biden and Transportation Secretary Pete Buttigieg were unveiling the plan on Monday. It continues a push by the administration to require airlines to improve customer service, and it comes just weeks before the start of the peak summer travel season. The aim would be, for the first time, to require airlines to pay compensation beyond a ticket refund and to cover expenses that consumers incur, including rebooking on another flight, if the airline causes a cancellation or significant delay.
"When an airline causes a flight cancellation or delay, passengers should not foot the bill," Buttigieg said in a statement. Currently, when an airline cancels a flight for any reason, consumers can demand a refund of the unused part of their ticket and certain extras that they might have paid to the airline, such as fees for checking a bag or getting a seat assignment. Airlines often try to persuade consumers to accept a travel voucher instead of a refund. After widespread flight disruptions last summer, the Transportation Department posted an online dashboard that was designed to pressure the airlines to improve customer service.
The site lets consumers check each airline's policy on refunds and compensation when flights are canceled or delayed. Each of the 10 largest US airlines quickly promised to provide cash or vouchers for meals when a cancellation forces passengers to wait at least three hours for another flight. Nine of the 10—all but Frontier Airlines—also promised to pay for hotels for passengers stranded overnight. Questions arose again around reimbursing consumers for out-of-pocket costs after Southwest Airlines canceled nearly 17,000 flights during a December meltdown.
https://www.newser.com/story/334972/white-house-is-cracking-down-on-airline-cancellations.html
About Post Author