They Stole 200 New Sneakers. One Problem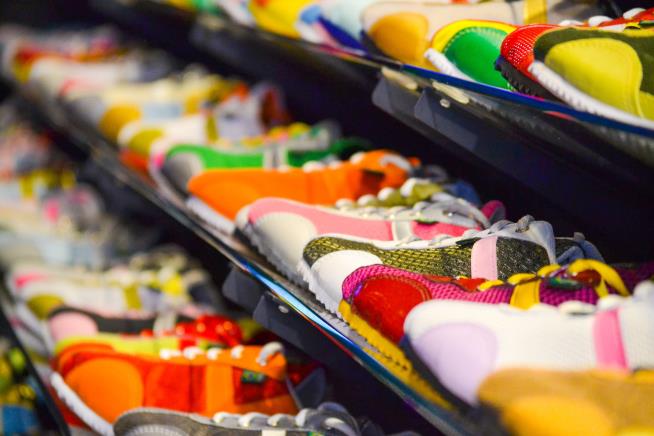 Thieves who broke into a shoe shop in Peru made off with sneakers worth an estimated $13,000—but they're unlikely to make any money from the crime unless they have some one-legged buyers lined up. Authorities say the three people who broke into the store in Huyasco took around 200 sneakers, all of them for the right foot, the BBC reports.
They were captured on security cameras stealing boxes of shoes in the late-night theft Sunday, unaware that left and right shoes were stored separately. Publimetro reports that the luckless shoe-stealers were mocked on social media, with some joking that if they had taken different boxes, they could have sold the shoes to bad dancers with "two left feet." Others, seeing a political angle, quipped that not even "choros"—Peruvian slang for thieves—wanted to get involved with the left.
https://www.newser.com/story/334838/they-stole-200-new-sneakers-one-problem.html
About Post Author